Note: This post may contain affiliate links. That means that if you click on them and buy anything at all, I'll get a small commission from the sale (at no additional cost to you). For more information, read my disclosure policy.
Have you seen the ads for Rothy's on Facebook and Pinterest? They seem like incredible shoes, don't they? Cute, comfortable, sustainable, and cruelty-free? What more could a stylish gal ask for?!
Well, how about an affordable price? We're not all living on the budget of a princess, am I right? Are there any cheaper alternatives to Rothy's?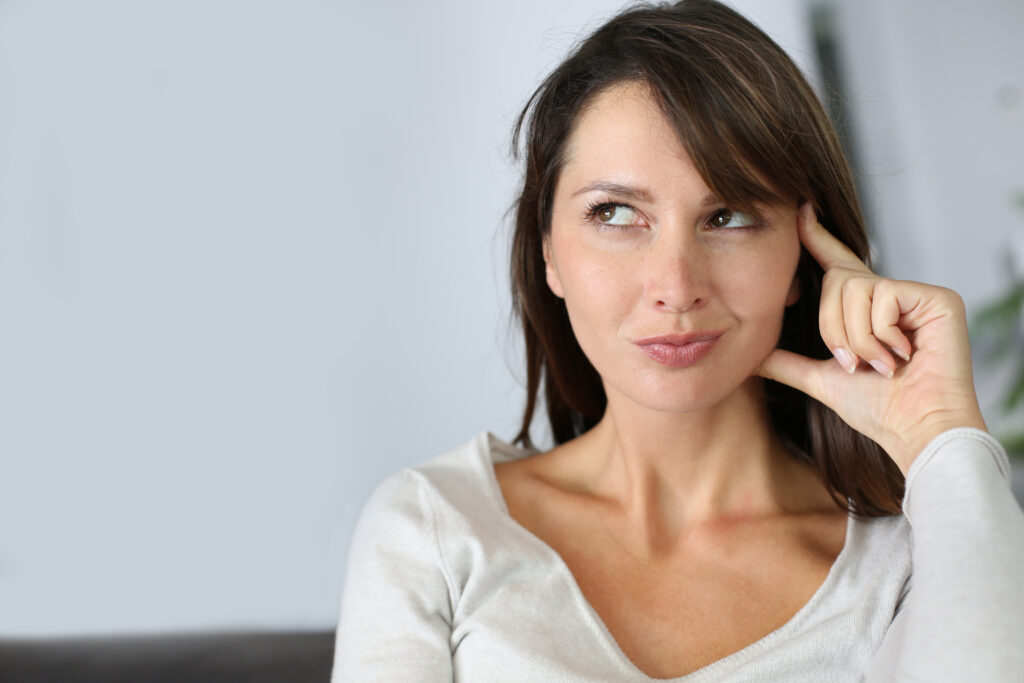 Don't worry! As part of the famous "cheaper alternatives" series, I've found some cute, budget-friendly options, just for you! If you read about the cheaper alternatives to Tieks, you know I'm always on the lookout for cute and inexpensive flats.
If you're looking for other cute shoes, check out the cheaper alternatives to Sperry Topsiders and cheaper alternatives to LL Bean boots.
What are Rothy's?
Rothy's are sustainably made knit shoes for women and children. They're comfortable, stylish, and classic. They're also pretty famous due to the fact that Meghan Markle was spotted wearing a pair of pointed black Rothy's.
What are the styles of Rothy's shoes?
Rothy's are currently available in 4 styles:
The Flat (rounded toe for women)
The Point (pointed toe flat for women)
The Loafer (for women & kids)
The Sneaker (for women & kids)
This post will focus on The Point because it is the most popular Rothy's style lately.
Features of Rothy's "The Point" Flats
Made of seamless knit fabric
Sustainably made from recycled water bottles and carbon-free rubber
Removable, cushioned insole
Flexible & lightweight
Machine washable
How Much Do Rothy's Points Cost?
Rothy's Points cost a whopping $145. While they are very nice shoes, that's a price that's out of most women's budget!
Are there Cheaper Alternatives to Rothy's?
At $145, almost every other flat out there is going to be cheaper than Rothy's. While there's no option that's identical to Rothy's in every way, there are some great cheaper alternatives to Rothy's. Which you choose will just depend on what you're looking for!
Here are the top 4 best options I found. More details are below about each shoe.
My Top Picks: Best Cheaper Alternatives to Rothy's
best supportive cheaper alternative to rothy's
Best Supportive Rothy's Alternative: Vionic Caballo
Vionic Caballo
ballet flats are a very supportive stylish pointed flat. While they're not the cheapest, they're still quite a bit less than Rothy's. These are a great option if you are on your feet all day.
Vionic Caballo - Pros
Excellent arch support.
Removable insole.
Recommended by podiatrists.
Available in half sizes and wide width.
Comes in a variety of colors and patterns (including leopard!).
Vionic Caballo - Cons
Not Washable.
Made with animal products.
Best sustainable rothy's dupe
Best Sustainable Rothy's Dupe: Native Shoes Audrey
Native Shoes Audrey
are an EVA pointed flat (made of a material like Crocs). They are cruelty-free and recyclable.
Native Shoes Audrey - Pros
Washable.
Certified cruety-free.
Recycleable.
Available in a variety of colors.
Less expensive than Rothy's.
Native Shoes Audrey - Cons
Can get stinky.
Only available in whole sizes.
Lack arch support.
Best Knit Rothy's Lookalike
Best Knit Rothy's Alternative: Sketchers Cleo
Sketchers Cleo
flats are the most similar in fabric to Rothy's, although reviewers note that they're a bit stiffer.
Sketchers Cleo - Pros
Much less expensive than Rothy's
No animal products
Available in a variety of colors and patterns
Sketchers Cleo - Cons
Not washable
Stiffer material than Rothy's
Not very pointed
Not sustainably produced
Best Inexpensive Rothy's Dupe: Ollio Comfort Flat
Ollio Ballet Comfort Flats
are a great budget-friendly alternatives to Rothy's. They're comfortable and classic.
Ollio Ballet Comfort - Pros
Stylish pointed look.
Comfortable.
Very inexpensive.
Available in a variety of colors and patterns.
Available in whole and half sizes up to women's size 11.
Ollio Ballet Comfort - Cons
Not Washable.
Not much arch support.
Sizing is inconsistent.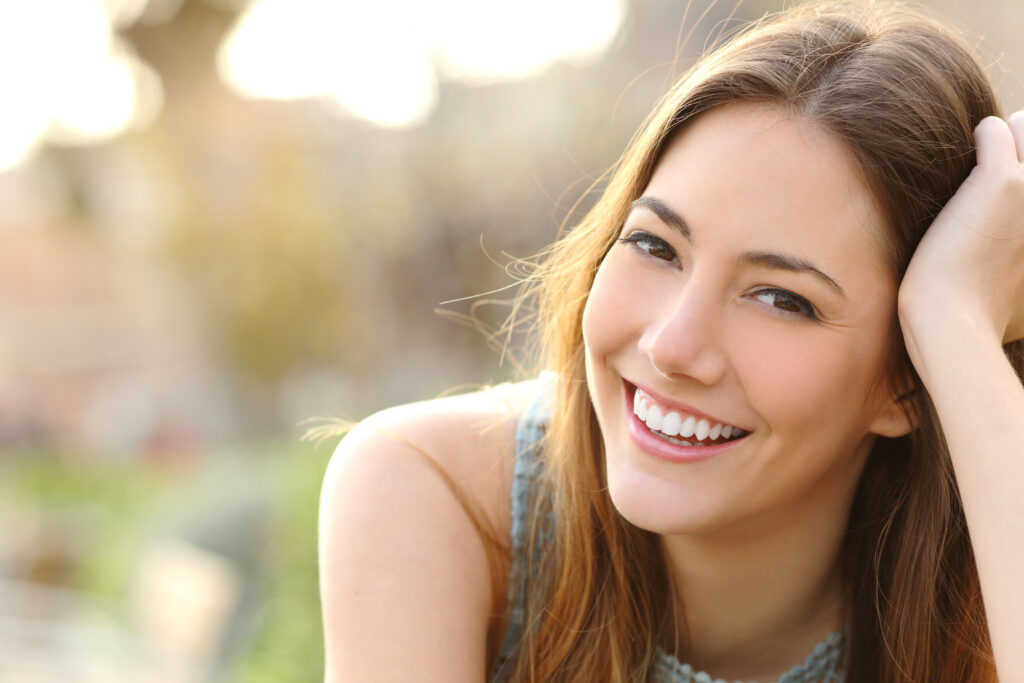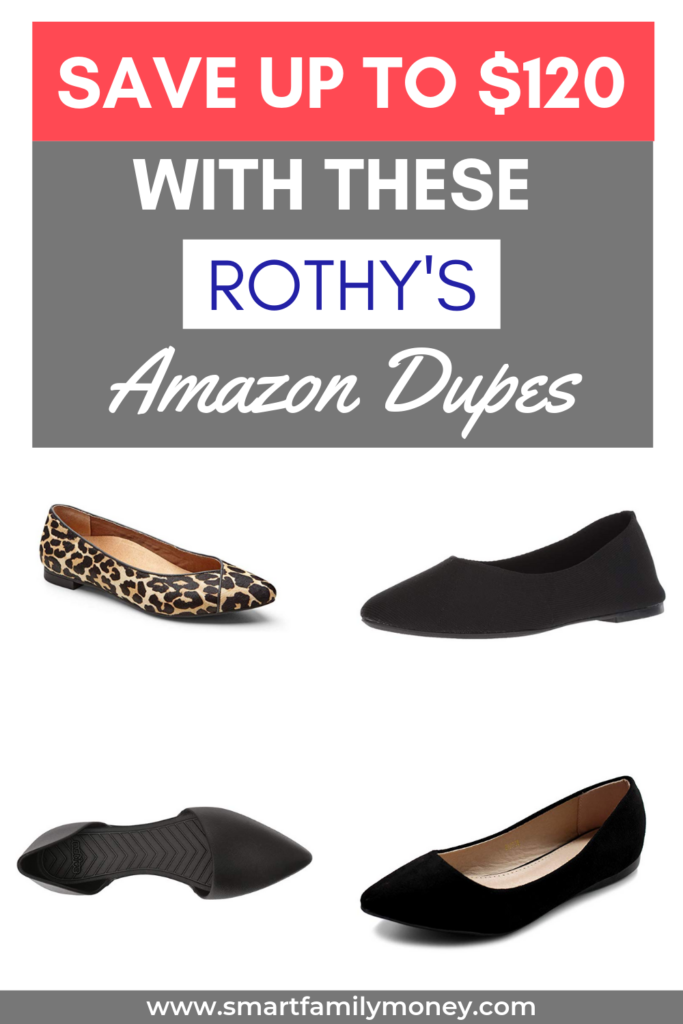 Cindy is a number-loving, money-saving expert. She pulled her own family out of debt. Now, she cuts through the nonsense and crunches numbers to find you the greatest value. When you
join the Smart Family Money community
, you'll get the tools you need to take control of your money. You will gain confidence in your financial future and freedom to spend your time on the things that matter most to you today.
Latest posts by Cindy Scott (see all)