Note: This post may contain affiliate links. That means that if you click on them and buy anything at all, I'll get a small commission from the sale (at no additional cost). As an Amazon Associate, I earn from qualifying purchases. For more information, read my disclosure policy.
Have you ever watched a friend of family member suffer? Have you wondered how you could help when your budget is really tight? There are actually many ways that you can help your friend in crisis, even if you have no money to spare.
Both my best friend and my mother-in-law have been facing extremely difficult situations in their lives lately. My best friend has been facing her husband's diagnosis of an incurable disease while my mother-in-law has helped her husband fight for his life in the ICU.
It has been so hard to watch them suffer and I want to do all I can to help. Have you been in my shoes?
It might be a serious illness, death, job loss, miscarriage, divorce, financial struggles, or a loss of a home that your loved one is facing. If you're worried that you can't afford to help, know that helping doesn't have to cost a lot of money.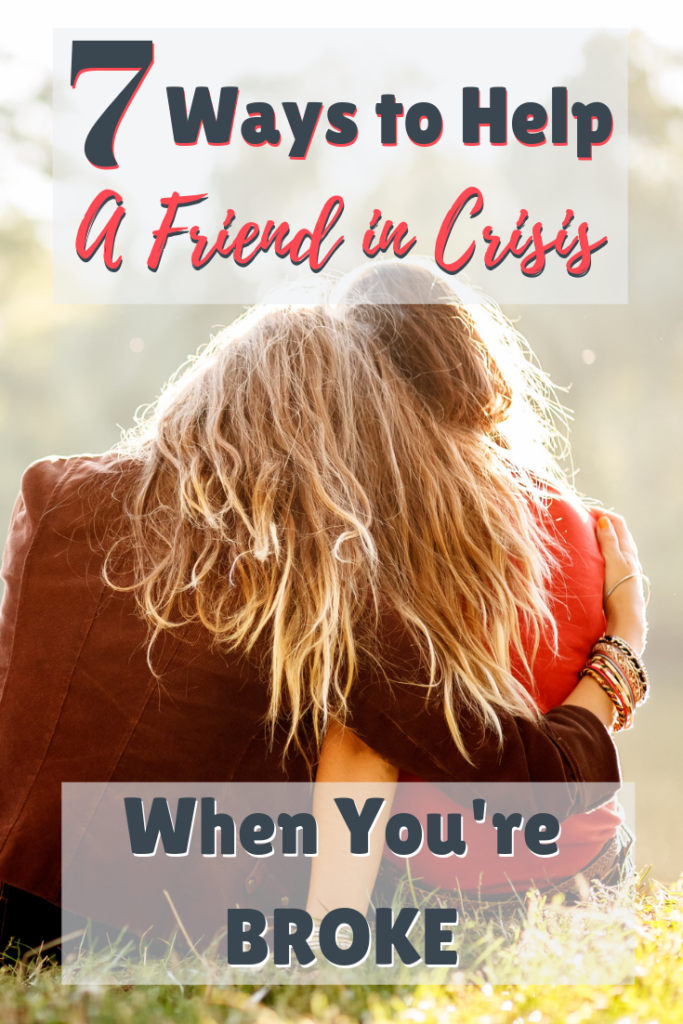 7 Ways to Help a Friend in Crisis When You're Broke
1. Listen
Listening is one of the most valuable things you can do to help a friend in crisis, and it doesn't cost a penny. Just listen. Listen while they talk about what's going on. Listen when they cry. Try not to offer any solutions unless they're asking for ideas.
2. Offer Childcare
If the person in crisis is a parent of young children, then childcare is one of the best things you can offer. While their children are lovingly cared for, they can focus on the issues at hand.
If you're not able to babysit, consider at least spending some time giving the children undivided attention when you visit. Parents in crisis often feel bad that their children aren't getting enough attention or time to play. Run around outside with the kids, read them a book, or play a board game with them.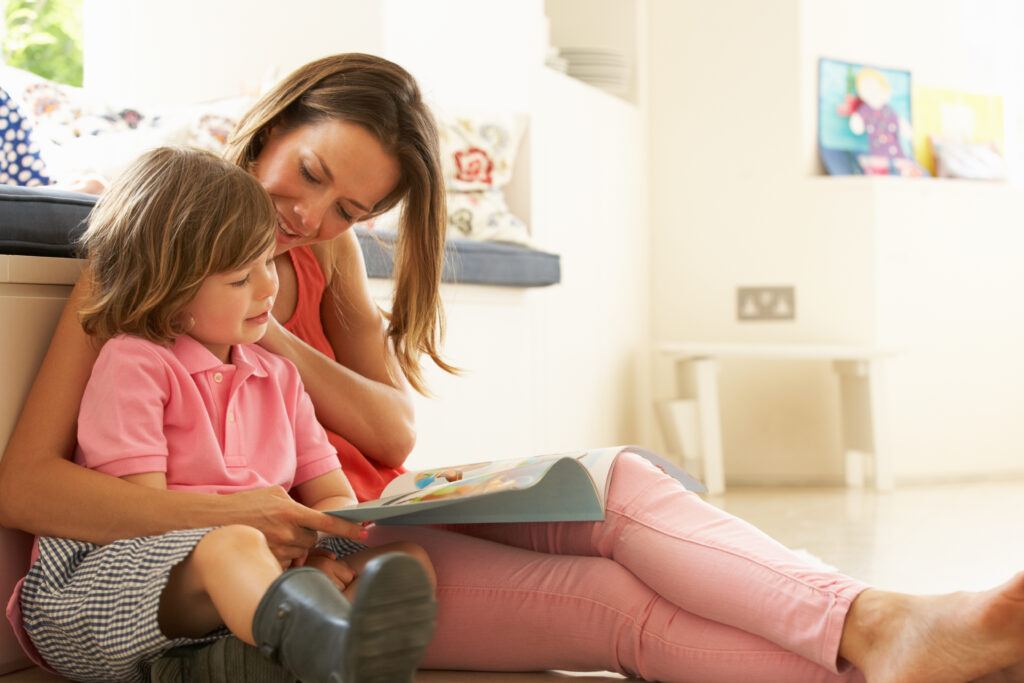 3. Do Chores
Wash some dishes, do the laundry, or vacuum the carpet. If you can help take on some of the daily duties, your friend can focus on the important things.
4. Cook a Meal
It doesn't have to cost much money to take a meal to someone in need. A simple homemade soup is deliciously comforting and inexpensive to make.
5. Run Errands
Offer to pick up groceries, pick up the dry cleaning, or walk the dog. Helping them with errands is a way to give them the gift of time.
6. Open Up Your Home
Could your friend use a place to stay while they sort things out? Offer your home, if you have room. Sometimes the offer of a few nights on a futon is a huge relief to someone in crisis. It will cost you very little but could mean the world to them.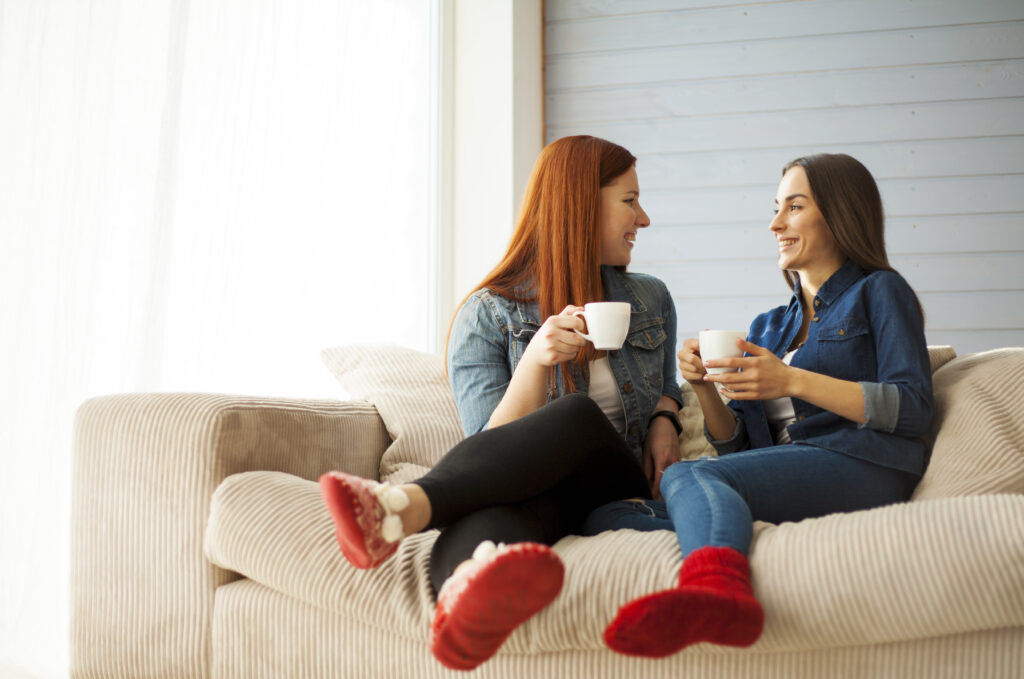 7. Be Present
The most important thing is just to let your friend know that you're there and willing to help. They may never need anything specific from you, but it will mean so much to them to know that you're willing to do something to help.
How I Helped On a Budget
I was able to offer my mother-in-law a place to stay and some warm meals while her husband went through his hospital stays. For my best friend, I was able to help with childcare and offer a supportive shoulder to cry on.
We all go through tough times in life and I hope you will support your loved ones, no matter what you financial situation. How have you been able to help a suffering friend? I'd love to hear your ideas in the comments below.