Note: This post may contain affiliate links. That means that if you click on them and buy anything at all, I'll get a small commission from the sale (at no additional cost to you). For more information, read my disclosure policy.
Do you ever look at a "deal" that a company is offering you and you can't figure out if it's actually good for YOU? That happens too often, doesn't it?
My dad recently bought a new HP inkjet printer at a bargain price. He learned that his printer was eligible for HP Instant Ink. He wondered, "Is HP Instant Ink worth it?" It turns out that's a very hard question to answer! Isn't that frustrating?
Don't worry, I'm here to help you figure out the numbers!
Since printer ink is more expensive per ounce than champagne or oil, it's always a good idea to check out potential savings. I'm going to investigate and crunch the numbers. Is HP Instant Ink worth it?
What is HP Instant Ink?

HP Instant Ink is a subscription service for printer ink. You receive special cartridges to install in your printer. You choose a set number of pages for a certain dollar amount per month. If you go over that number of pages, you pay an overage charge.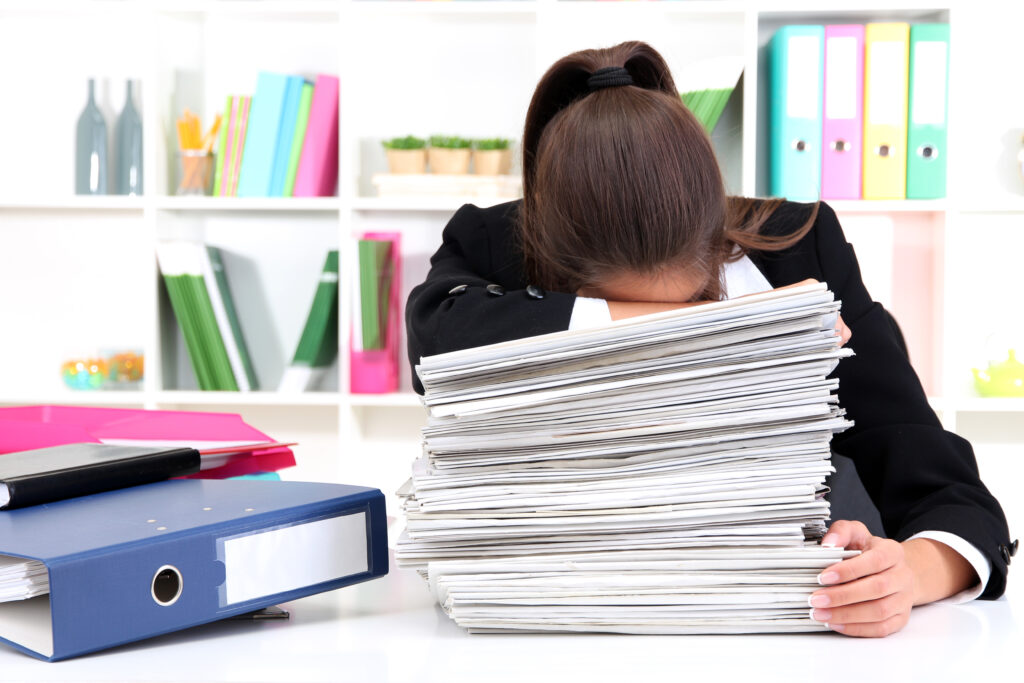 Is HP Instant Ink Worth It? What Are the Ink Plans?
Free: Up to 15 pages per month and additional pages are $1 for 10 pages.
$2.99: Up to 50 pages per month and additional pages are $1 for 15 pages.
$4.99: Up to 100 pages per month and additional pages are $1 for 20 pages.
$9.99: Up to 300 pages per month and additional pages are $1 for 25 pages.
HP Instant Ink Terms of Service Details
Things to note from the HP Instant Ink Terms of Service:
You are agreeing to have your printer remotely monitored by HP at all times.
Your printer MUST be connected to the internet AT ALL TIMES or the printer cartridges will not work.
If you cancel the service, the ink will IMMEDIATELY stop working.
Printing ANYTHING on a paper counts as a page.
You will be charged overage for additional pages.
What Happens to Unused Pages on HP Instant Ink?
If you don't use your allotted pages for the month, you can roll over up to 1 month's worth of pages. So you can have a maximum of 50 rollover pages on the $2.99 plan and 100 rollover pages on the $4.99 plan, etc. The free plan does not allow any rollovers.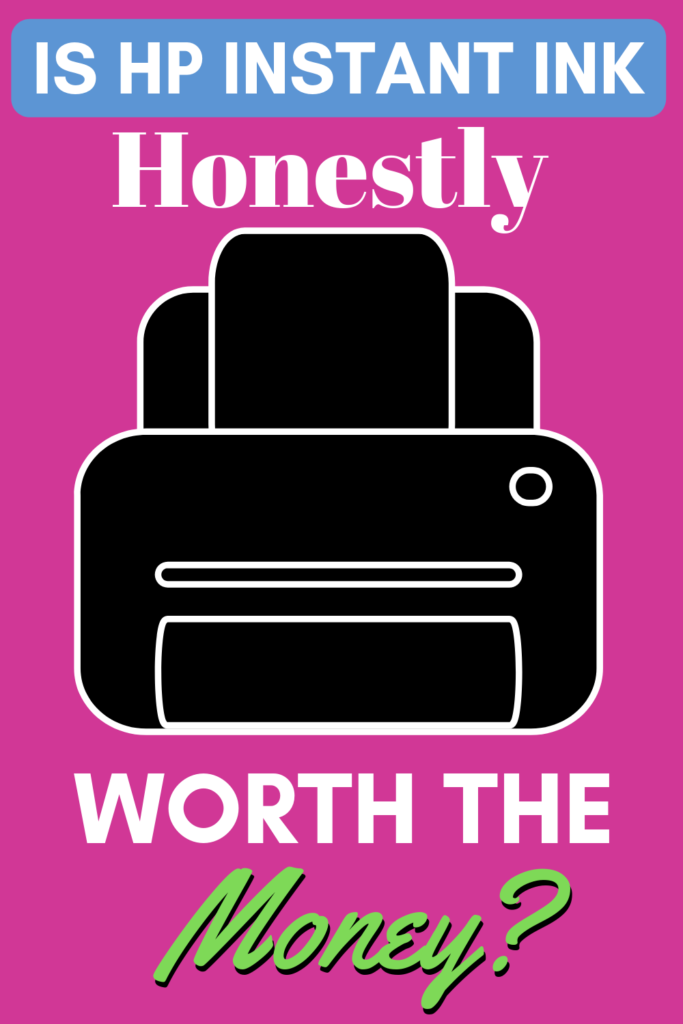 What Counts As a Page for HP Instant Ink?
Any piece of paper with ANY ink put on the page counts as a page. Literally printing a single period would count as a page. Also, printing on both sides of the same paper counts as two pages.
On the flip side, an entire full-color photograph also only counts as one page. You'd get a much better value out of the service if you frequently print full-color photographs than if you mostly print pages with only a small amount of text.
How Do HP Instant Ink Overage Charges Work?
If you exceed your monthly print limit by even one page, you will be charged the overage amount. You do also have the choice to upgrade your plan to a higher plan for the month.
What Happens If You Discontinue HP Instant Ink?
If your discontinue HP Instant Ink service or your payment is declined, the ink cartridges will immediately stop working. You must return the HP Instant Ink cartridges and purchase new regular cartridges if you want to use your printer.
What If Your Internet Service is Down?
If the internet service connected to your HP Instant Ink printer goes down, the printer will stop functioning. This could be a very frustrating downside to the service.

How Does HP Instant Ink Free Plan Work?
Some things to note about the HP Instant Ink Free Plan
Only available with some (less expensive) printers.
No rollover pages, so 15 pages per month are the limit before incurring overage charges.
Overage charge is $1 per 10 pages.
Can upgrade to a higher paid plan at any time, but you can never downgrade back to the free plan.
For people who don't print a large volume, this seems like a good deal. Even if you occasionally printed 50-100 pages and had to pay overages, it seems that it would work out to less than the cost of cartridges in many situations.
How Does HP Instant Ink Cost Compare to Buying Cartridges?
This is a complicated question and is going to involve some number-crunching. Let's compare the cost of HP Instant Ink versus buying your own cartridges.
What Are the Options for HP Ink Cartridges?

Looking at Amazon's most popular HP Instant Ink eligible printer (HP OfficeJet 3830), here are some of the HP brand cartridge options:
Note: In another post, I also investigated Amazon Dash Replenishment for HP printers as another option for buying HP ink.
How Are Ink Cartridge Page Yields Determined?

There is an ISO standard for determining an ink cartridge's average page yield that applies across all manufacturers. The most important part of these standards is how much ink is assumed to be used on the page:
For black & white printing, 5% of the page is covered in ink.
For color printing, usage tends to be more variable so there are a variety of test cases. Average coverage is 20% (5% with each of the 3 colors and 5% with black).
Your own usage could differ from the ISO page yield standard, depending on what you print. Printing a full-color photo would cover more than 20% of the page and printing a letterhead would cover less than 5% of the page.
Remanufactured 3rd Party Ink Cartridges
Remanufactured 3rd party ink cartridges are generally much less expensive than name-brand cartridges. They are also much more likely to have issues than brand-name ink.
Potential downsides to remanufactured 3rd party ink cartridges:
Not always recognized by the printer.
Prone to smearing after drying.
Can fade over time.
More likely to clog.
Ink is usually not waterproof.
Defective cartridges are more common.
Remanufactured ink cartridges are known for having problems, but they're not all bad. This brand, for example, has a high rating and a fakespot grade of A. Their XL cartridge bundle (black & color) is $29.99, less than half the cost of HP brand cartridges ($29.99 versus $71.98).
A good rating is certainly no promise that they'll be problem-free, though. There is always a bit of risk associated with 3rd party ink.

Costs Per Page of Various HP Ink Options
Below is a table of the cost per page for various ink options. For the HP Instant Ink plans, it's assuming you're using at least your allotted number of pages.
So, which option is right for you? It depends on how much you print.
Monthly Costs: HP Instant Ink Vs. Ink Cartridges
What's My Best Option for HP Ink?
Based on the number of pages you print per month, here are your best options for HP Ink:
Who Would Benefit From HP Instant Ink?
People who would benefit most from HP Instant Ink are those who:
Use more ink per page than most (many photos, etc).
Print a consistent amount every month.
Would only consider buying HP brand ink.
Prefer a small monthly payment over the high one-time cost of large cartridges.
Who Would NOT Benefit From HP Instant Ink?
People who would NOT benefit from HP Instant Ink are those who:
Don't print consistently every month.
Are willing to buy non-HP ink (and put up with any potential hassles).
Would watch for ink sales to reduce the cost of HP brand ink below retail.
Frequently print pages with small amounts of text.
Don't have a stable internet connection (since the printer won't work without it).
Are not willing to monitor their subscription usage.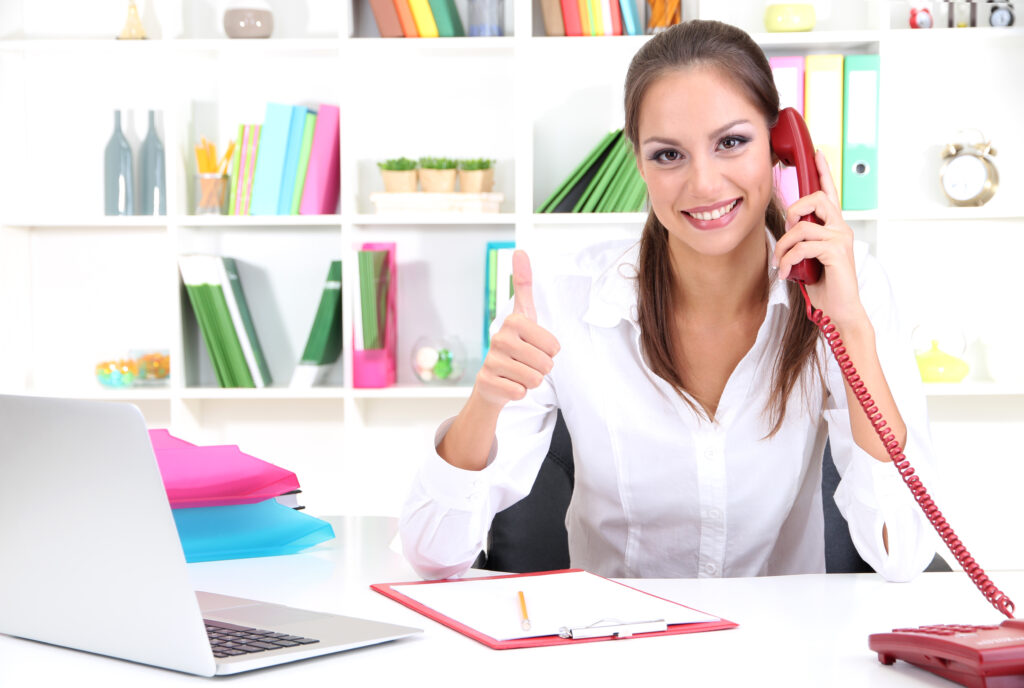 Conclusion: Is HP Instant Ink Worth It?
So, in the end, is HP Instant Ink worth it? It's not a clear answer. Printer ink is absurdly expensive, whichever way you go.
For those who print high volumes or use a lot of color ink, yes, it's definitely a good deal. For those who print mostly text or on an inconsistent basis, it's hard to answer.
If you're willing to take a risk with 3rd party cartridges, you could probably save more.
The HP Instant Ink free plan could also be a great deal for those who print only occasionally. I think a combo of a laser printer for black & white printing with an HP Instant Ink free subscription for color printing would be the best value.
As for my dad, he decided to pass on HP Instant Ink. He prints so rarely that the cartridges should last them a very long time. And the inconvenience of needing to be connected to the internet was a definite downside for him.
Cindy is a number-loving, money-saving expert. She pulled her own family out of debt. Now, she cuts through the nonsense and crunches numbers to find you the greatest value. When you
join the Smart Family Money community
, you'll get the tools you need to take control of your money. You will gain confidence in your financial future and freedom to spend your time on the things that matter most to you today.
Latest posts by Cindy Scott (see all)