DISCLOSURE: This post may contain affiliate links, meaning when you click the links and make a purchase, we receive a commission. Also an Amazon Associate, I earn from qualifying purchases. DISCLAIMER: The information and opinions within this content are for information purposes only. Guidance is based on personal interpretations and in no way, represents legal or financial advice. For more information, read my disclosure policy.
Have you heard about the Aquis hair towel? I became interested in this towel because I needed a good option to help my tween daughter get more water out of her hair.
The Aquis hair towel is a lot of money for a little towel. Is it worth the money?
Aquis Hair Towel Review - Worth it? Which style to choose?
Overall, what's my review of the Aquis hair towel? The Aquis hair towel is a high-quality microfiber towel that pulls the excess water from hair, without damaging the hair. It is easy to use and worth the price.
Check out the Aquis hair towel on Amazon.com
Why Use a Hair Towel?
There are a couple of reasons I was looking for a hair towel. The first is my daughter, who's twelve now, really likes to shower in the evening and she does not want to deal with blowdrying her hair before bed. Like me, she has very thick wavy hair so if she goes to bed with wet hair it will still be wet in the morning.
The second reason I was looking for a hair towel is that It's not very healthy to leave hair wet for a long time. Wet hair all night encourages bacterial and fungal growth. I was trying to find some ways to get her hair a little bit drier before she went to bed.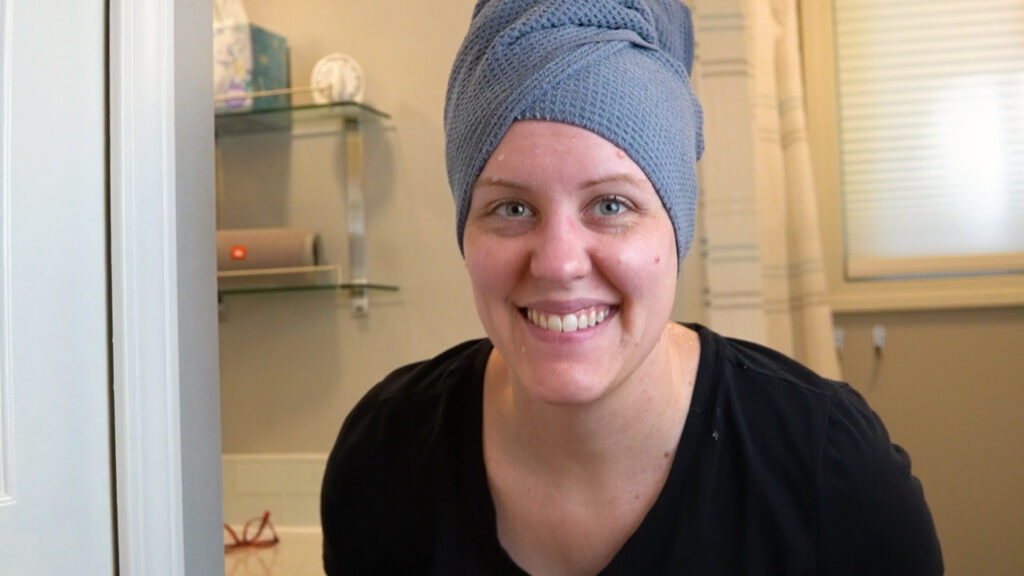 Microfiber Hair Drying Towels I Tried
I tried a few different products that I want to tell you about.
1. Basic Salon Microfiber Towel
The first one was a hair towel I got at my salon. It's made out of microfiber but it's kind of thin, lower quality microfiber. Honestly wrapping your hair up and this thing is about as useful as wrapping it up in a paper towel. It's ridiculous and doesn't take any water out of your hair. I would not recommend this.
2. Walmart Pet Drying Towel
Then I heard about these pet towels from Walmart that only cost $5. They are supposed to do a good job of sucking water out of hair really quickly. Of course they're made for dogs but you could use them on your hair too!
Unfortunately, the size was not very practical for my twelve-year-old daughter to use. It does a decent job of taking the water out of your hair. It was just not very practical for regular use.
3. Other Hair Towels from Amazon
So then I tried this higher quality hair towel from Amazon.com . This generic Amazon hair drying towel was my daughter's favorite and it does an okay job. This towel is a turban style that wraps up and has a button on the top.
I also tried one that I thought was really adorable. It's a cute little cat hat!
The problem with this is she had a heck of a time getting her hair up in it. And it really just did a terrible job of actually taking the water out of it. But, you know, it got points for cuteness.
4. Aquis Hair Towel
So finally I decided to try the one that I've heard so much about– the Aquis hair drying towel.
My daughter and I have both been using this towel. About a year and a half ago, I finally realized that my hair is actually naturally wavy. It seems ridiculous but until I was thirty-nine years old I thought my hair was straight and just unruly.
I've discovered that my hair is actually wavy. Because of this, I started following a modified version of the curly girl method. This method helps to encourage my hair's natural wave instead of fighting it.
One of the things I do for this method is dry my hair partially with a hair towel. Then I use a diffuser to encourage the curl rather than blow it out. Using a diffuser without using a hair towel first just takes forever so it really helps save me some time when I use the hair towel first.
Another advantage of a hair towel is that you don't have to focus on just drying your hair. Your hair can be drying while you're doing your makeup, or nails, or other things instead of having to be so focused on doing your hair for the entire time.
Aquis Hair Towel Review: Summary
So what do I think of the Aquis towel? You know what? It really works!
The Aquis hair towel pulls the water out of your hair better than any of the other towels that we've tried. Now it does just make your hair damp, not fully dry. It doesn't look like you had a salon blowout or anything like that.
Have you seen that one Facebook ad for a hair towel where she wraps her hair up wet and then she pulls it off and she has this beautiful, flowing, salon blowout hair? Give me a break! It doesn't do that.
But it does a good job of pulling the water out. The Aquis hair towel has become my daughter's favorite towel to use. Check out the Aquis hair drying towel at Amazon.com.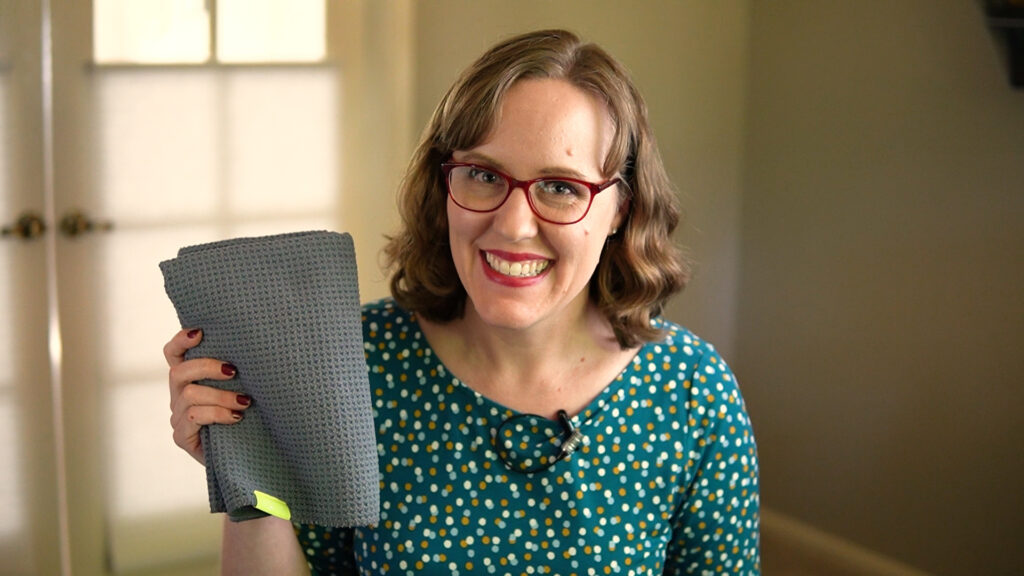 Is the Aquis Hair Towel worth the money?
This hair towel definitely works but is it worth the money? Well, it costs a little bit more than some of the other hair towels, but it's really not that much more. And you know what? It works!
To me, it was worth the extra money. I will probably still keep looking around for other cheaper alternatives but I have a feeling the Aquis hair towel really is the best one out there.
Aquis Hair Towel: Pros
Good quality
Multiple fabric options
Dries Hair better than other towels
Aquis Hair Towel: Cons
Slightly more expensive
Does not fully dry hair
Which Aquis Hair Towel is Best for You?
If you're interested in checking out an Aquis hair towel for yourself I'm gonna give you some tips for choosing the right one for your hair type.
The first thing you need to know is that they come in two different fabric types:
1. Aquis Waffle Towel
The Waffle towel
, which I got is recommended for straighter hair and thicker hair. It does have a risk of causing frizziness or breakage.
2. Aquis Lisse Towel
If you have curlier or more fragile hair you'll definitely want to get the other type, which is the Lisse towel. Lisse means smooth in French. I just learned that today!
Both fabric types come in two styles
Towel Style
The first is the towel style which is just a flat rectangle.
Turban Style
The second is the turban style which is the kind that wraps up easily with a button on top to secure it.
We got the towel style. At first my daughter wasn't excited about the towel style because it's a little more complicated to get it on your head. However, because of the size and shape of it, it was actually much easier than she expected it to be and after a couple nights she was used to it.
Now she uses the Aquis hair towel every night. Out of all the hair towels we tried it is by far her favorite.