DISCLOSURE: This post may contain affiliate links, meaning when you click the links and make a purchase, we receive a commission. Also an Amazon Associate, I earn from qualifying purchases. DISCLAIMER: The information and opinions within this content are for information purposes only. Guidance is based on personal interpretations and in no way, represents legal or financial advice. For more information, read my disclosure policy.
Have you heard about Bar Keepers Friend? It's an inexpensive, old-fashioned product that can really work wonders around the house. I'm going to give you some tips on how I like to use it and some areas you really need to avoid using this product.
Bar Keepers Friend on Stainless Steel Pans, Sink, Cooktop (Review & How To Use)
I first discovered Bar Keepers Friend right after I got my first set of stainless steel cookware. It was getting stained on the inside and kind of charred on the bottom. I really wasn't sure how to clean it and my husband said, "Well, how about some Bar Keepers Friend? We had that around my house when I was a kid and it really worked on things like that."
So I went searching for it. I ended up finding it at Kroger. Back then it was a little bit more difficult to find. Recently I've seen it at Target and it's also available on Amazon. Check out Bar Keepers Friend on Amazon.com.
Overall, is Bar Keepers Friends a good cleaning solution? Bar Keepers friend is a mildly abrasive powdered cleaner that is great for cleaning surfaces like porcelain, stainless steel, and stoneware. Bar Keepers friend really works to get the tough stains off of surfaces.
What is Bar Keepers Friend?
Before we get into that I wanted to tell you exactly what it is. It is a powder cleaner that is a little bit abrasive.
It kind of feels like baking soda and it also has oxalic acid in it. Oxalic acid is a rust remover and a bleach. Because of that, you might want to think about wearing gloves when you use it.
It is a bit of a harsh product but it works on some things where nothing else will work. I feel like it's worth it in this case.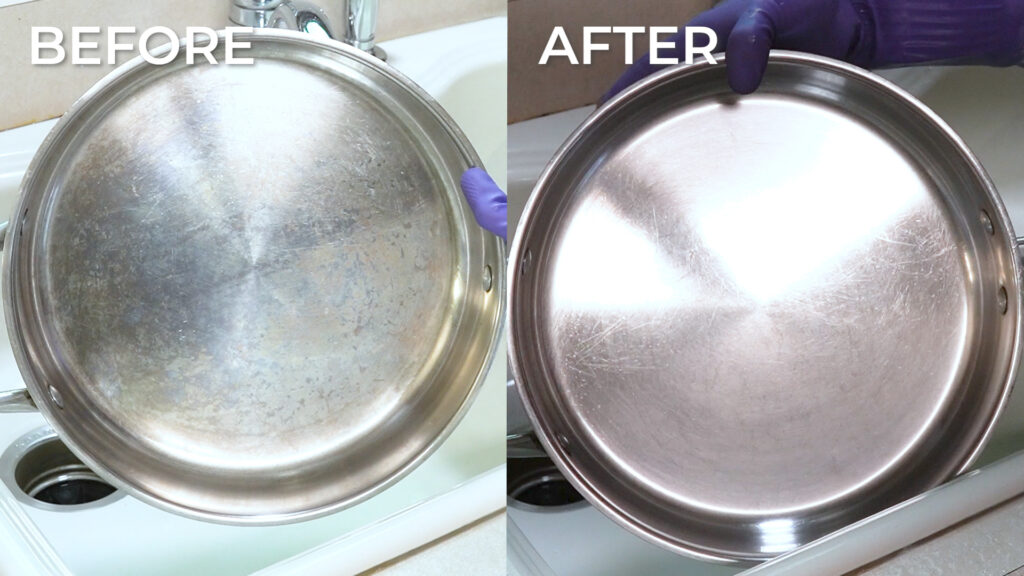 How to Use Bar Keepers Friend
Here's how you use it:
Get the surface wet.
Sprinkle a good amount of the Bar Keepers Friend on it.
Give it a scrubbing.
Rinse it off within one minute.
The instructions do say you should rinse it off within about a minute of putting it on there. I think that's because the oxalic acid could potentially damage it if it stays there too long.
Also, I do wear gloves when I use it. It will start to bother your skin if you use it too long so it's not a bad idea to use gloves.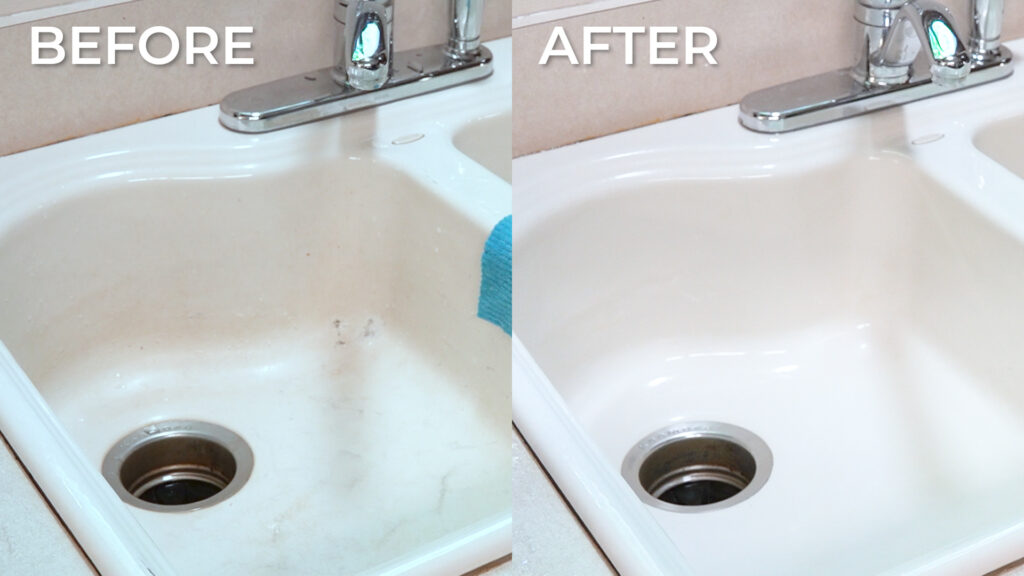 Surfaces to Use Bar Keepers Friend
There are many surfaces that can be cleaned with Bar Keepers Friend. I have found that the best surfaces to use Bar Keepers Friend are:
Porcelain
Stainless Steel
Stoneware
Stainless Utensils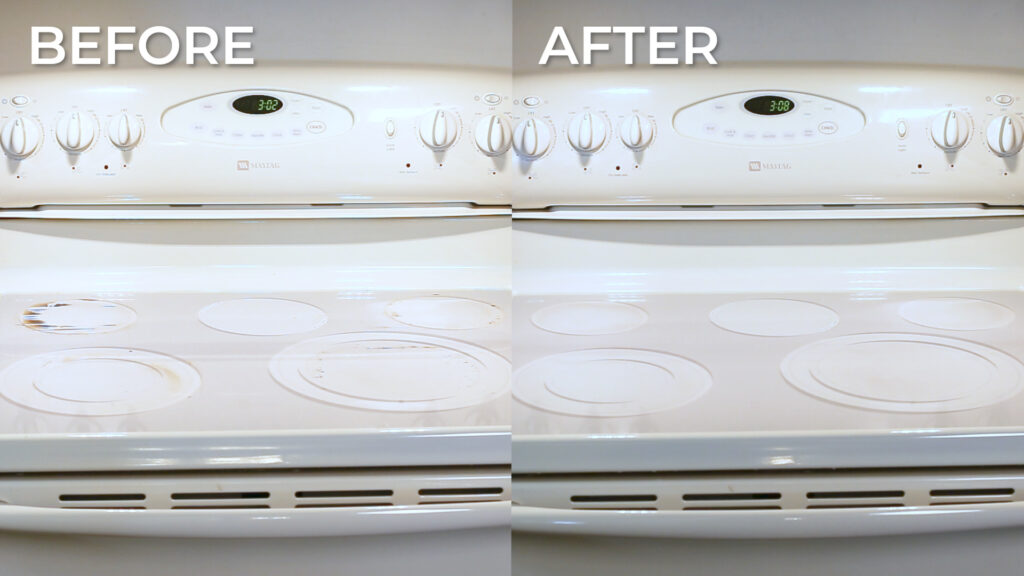 Surfaces to Avoid
Do not use Bar Keepers Friend on:
Modern Stainless Appliances
Natural Stone
You should really be cautious about using it on modern stainless appliances.
Even though these appliances are stainless steel, they generally have a coating on them that helps prevent fingerprints. If you use something abrasive on them, you could just scratch that coating right off and you could really damage your appliances.
Another thing to be cautious about is any sort of natural stone including natural stone countertops. It specifically warns do not use it on stone or you will damage it.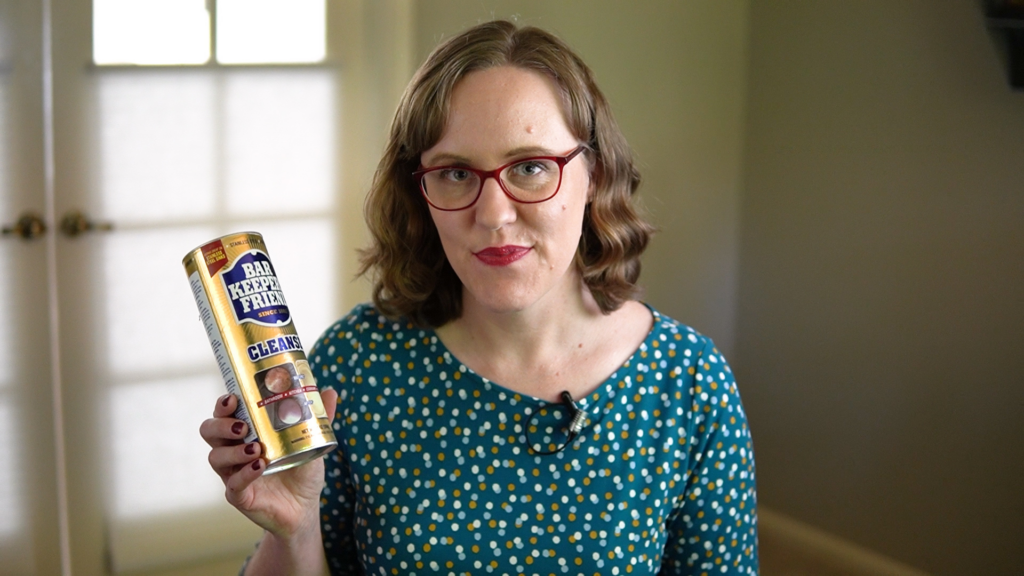 Bar Keepers Friend Review Summary
So overall I hope you enjoyed my tips and I hope you give Bar Keepers Friend a try! It's a great, cheap, amazing product. I definitely recommend it! Check out Bar Keepers Friend at Amazon.com.