Note: This post may contain affiliate links. That means that if you click on them and buy anything at all, I'll get a small commission from the sale (at no additional cost). As an Amazon Associate, I earn from qualifying purchases. For more information, read my disclosure policy.
I've mentioned before that this is my first year as a Costco member. I'm trying it out to see if it's a good fit for my family.
One of the things that many Costco members tout as a benefit is their very generous return policy. Did you know that Costco is really tricking you into buying more and returning less? It's true and it has happened to me already. Here's how: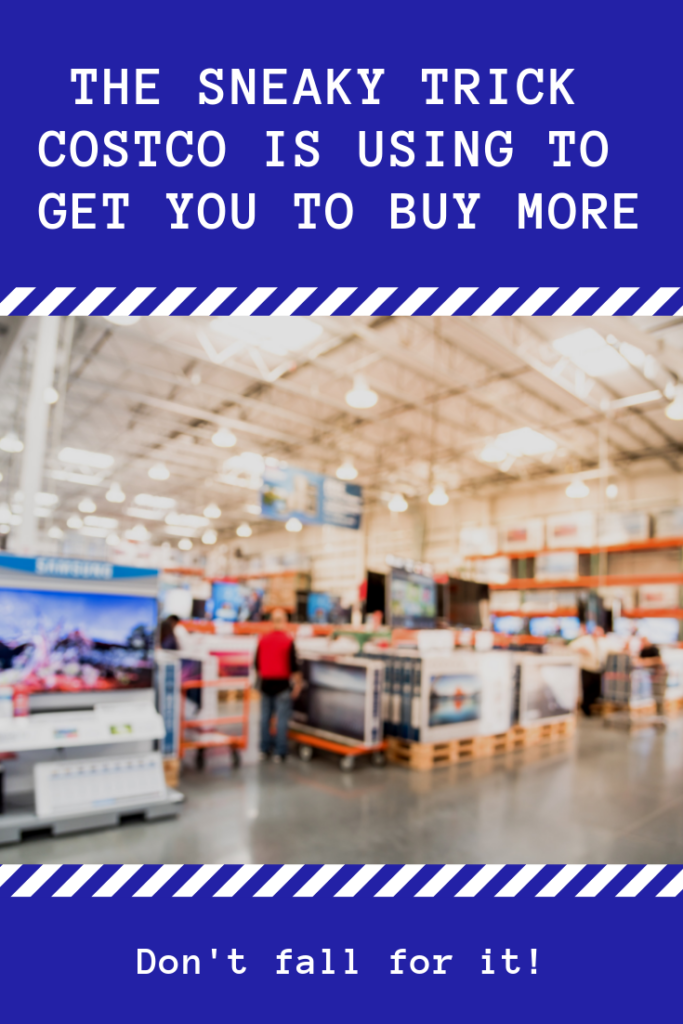 1. Costco Return Policy Increases Sales
Costco's return policy is one of the most lenient around. They allow returns of almost anything, at any time, for any reason.
There are only a few exceptions, such as limits on returns of electronics and major appliances. You don't even have to have a receipt or tags because they'll look up the item in your membership account.
Research has repeatedly shown that more lenient return policies increase sales. Here are a few of the reasons:
You're more likely to try something that you're not sure if you'll like. In my discussion about the best generic toilet paper, I had several people mention to me that they tried Kirkland Signature toilet paper, partly because they knew it could be returned if they didn't like it.
It makes people more likely to buy clothes without a fitting room. Costco sells a lot of clothing at excellent prices, but without a fitting room to try things on, it's always a bit of a risk to buy them.
A lenient return policy also might make you more likely to buy from that particular store than another. When I wrote my Instant Pot review, someone mentioned to me that they decided to buy a different pressure cooker at Costco because they knew they could easily return it if they didn't like it.
2. Costco Return Policy DECREASES Returns
Research has shown that easier return policies increase returns slightly (but sales increase by a larger amount), but longer return policies DECREASE returns. Why?
The longer you hold onto an item, the more attached you become to it and the less likely you are to return it. Researchers call this the endowment effect.
Longer return policies allow you time to forget about returning the item.
Procrastination is easier with a long return policy. Remember that Kirkland Signature toilet paper? I didn't talk to anyone who actually returned it because returning toilet paper is pretty embarrassing to most people. They put off returning it, allowing the endowment effect to take effect.
Even though you may have bought something with the return policy in mind, some items are inconvenient to return. For example, I bought some cheese and didn't like it, but I didn't have time to return it before it went moldy. I decided it was not worth the money to drive to Costco with moldy cheese. Large items could also be very inconvenient to return and you might hang onto them just to avoid the hassle.
How the Costco Return Policy Tricked Me
I may write about personal finance, but I'm certainly not immune to the psychological tricks that retailers play on all of us. I already mentioned the cheese that I intended to return (and didn't). There was one more expensive instance, too.
In the fall, I bought a pair of pants and a shirt for myself at Costco. I wasn't sure if I'd like them, but I thought it was worth a shot because of the wonderful Costco return policy.
I took them home and tried them on (since there are no fitting rooms at Costco). After trying them on, I still wasn't sure, but thought maybe I'd keep them. I cut off the tags.
Then I put them in my closet (allowing that endowment effect to start). A few days later, I looked at them and decided there was no way I was going to wear them. I should just return them!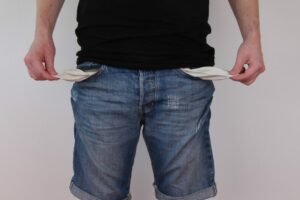 Because I knew I had unlimited time to return the clothes, they sat in my closet. I was also a little embarrassed about the idea of returning clothes with no tag or receipt, so I was procrastinating. So they sat in my closet months longer…
Until this week! I had another item to return to Costco and I remembered the shirt and pants that had been sitting in my closet for months now. I knew about the psychological effects of long return policies and I realized I'd been tricked! It made me mad!
What did I do? I took them back and the clerk kindly looked up my purchases and gave me CASH in return. It felt strange to return something so long after I'd purchased it, but I'm glad I did. It was a quick and painless process, and I shouldn't have put it off for so long.
How to Avoid Being Tricked by the Costco Return Policy
So how can you avoid being tricked by the Costco return policy? Here are some ideas:
Don't consider the return policy when making purchases at Costco. If you wouldn't have bought it at another store with a strict return policy, then don't buy it with a lenient one.
Return things! If you are unhappy with an item, go ahead and use the return policy. Although I wish I would have returned those clothes much sooner, I'm glad I finally got my money back from something I really didn't like.
Don't get a Costco membership. If you find yourself frequently buying things at Costco that you shouldn't have, maybe it's best not to have a membership. While Costco has some great deals, it's not worth it if it just causes you to overspend. There are plenty of other ways to save money if you pass on the Costco membership.
Have you made returns to Costco? Do you think the Costco return policy has caused you to buy things that you wouldn't have otherwise considered?