Two-year-old boys are a ball of energy and can find fun anywhere. They're not babies anymore, but not quite big kids. Shopping for gifts for 2-year-old boys can be a little tricky!
You want to pick fun things, but need to be careful to choose age-appropriate toys that won't frustrate them or be a choking hazard. Check out this list below for the best gifts for 2-year-old boys.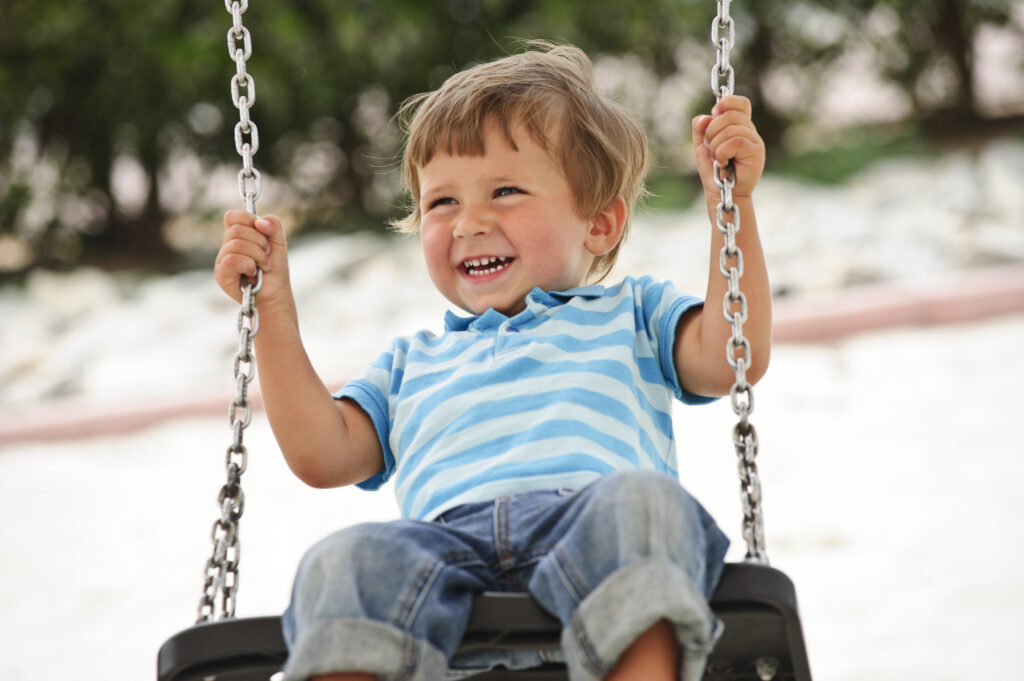 If you'd like to skip to the links, here's a quick summary of the gifts mentioned in this post:
Summary: Best Gifts for 2 Year Old Boys
Best Budget gifts for 2 year old boys
Megablocks or duplo sets
Age-appropriate building blocks are one of the best gifts to give a 2-year-old. Sets like this can also be very easy on your budget.
Puzzles
Sturdy, wooden puzzles like this one are great. You can never have too many nice puzzles.
books
Books are always a wonderful gift! For 2-year-olds, be sure to choose sturdy board books since most kids this age can't handle paper pages well yet. This book is a wonderful classic that is the perfect inexpensive gift for truck lovers.
toy cars
Cars are always a great gift for 2-year-old boys. Make sure to choose ones that are safe and easy for little hands. These high-quality pull-back cars are a fantastic choice.
Play Food
Kids love to play with food toys. This set of pretend fruits and veggies is sure to provide hours of fun!
Mid-range priced gifts for 2 year old boys
trucks
Bigger trucks that can be used for playing in sand and dirt are always lots of fun! This truck made from recycled materials will make any boy happy.
little people sets
I loved Fisher Price Little People when I was a kid and my kids loved them too. This house play set is a fantastic modern version of a classic.
Musical Instruments
Young kids love to make music! If you choose a high-quality set of instruments like this one, their music will sound much more musical than the pots and pans they'd otherwise use.
Ride-on push toys
I love these!!! We had two because my kids are close in age and they loved racing around the house on these. This Fisher Price one is a classic.
shopping cart
Shopping carts are great for pretending to play store or for carrying whatever they want! They can double as a stuffed animal stroller or dump truck, depending on the day. This one is a great, high-quality option.
indoor gross motor toys
With a high-energy 2-year-old, nothing is better than gross motor toys that can be used indoors on a rainy day. A slide like this one can provide hours of fun, indoors or outdoors.
outdoor pretend toys
Pretending to be like the grown-ups is one of a 2-year-old's favorite activities. We had this toy mower when my kids were little and it was well loved by my son and daughter alike.
hooded towel
Bath time is more fun when you can wrap up in a fun hooded towel like this one!
Cozy Coupe Car
Cozy Coupe cars like this one have been around for decades and have been loved by generations of children. They're definitely a can't-miss gift.
splurge gifts for 2 year old boys
their own kid-size chair
2-year-olds love kid-size furniture that looks like the grown-up furniture. Be sure to look for something sturdy and safe like this one.
balance bike
Balance bikes like this one are a lot of fun and a great way to learn to ride a bike with ease. My kids never had one, but I wished they did!
play kitchen set
All young kids love play kitchens. I am so glad that there are so many more gender-neutral options these days. This one looks amazing!
climber toy
Climber toys are pricey but are REALLY fun for kids this age! We had an older style similar to this one and all the kids in the neighborhood loved it.
Summary: Best Gifts for 2 Year Old Boys
gift ideas for a 2-year-old boy
What do you think are the best gifts for 2 year old boys? Did I miss anything? Please comment below!