Note: This post may contain affiliate links. As an Amazon Associate, I earn from qualifying purchases. For more information, read my disclosure policy.
When we bought this house, we were aware that it had two single garage doors (instead of a double) but never thought much about it… until we tried to pull a van into it!
Remember those cone exams when you took your driving test? Remember how stressful it was? I get to do that every day!
Since there is a structural support beam in the center of our garage, there's nothing we can do to change the situation (without costly structural changes to the house).
Imagine this scene… I'm running late. I buckled the kids into their car seats as quickly as I could. Someone starts screaming about wanting a snack.
I start pulling out of the garage and SCRAAAAAPE, I hear the side of the van scrape on the garage. Have you ever gotten a paint transfer scuff on your car from rubbing it against something? It's no fun!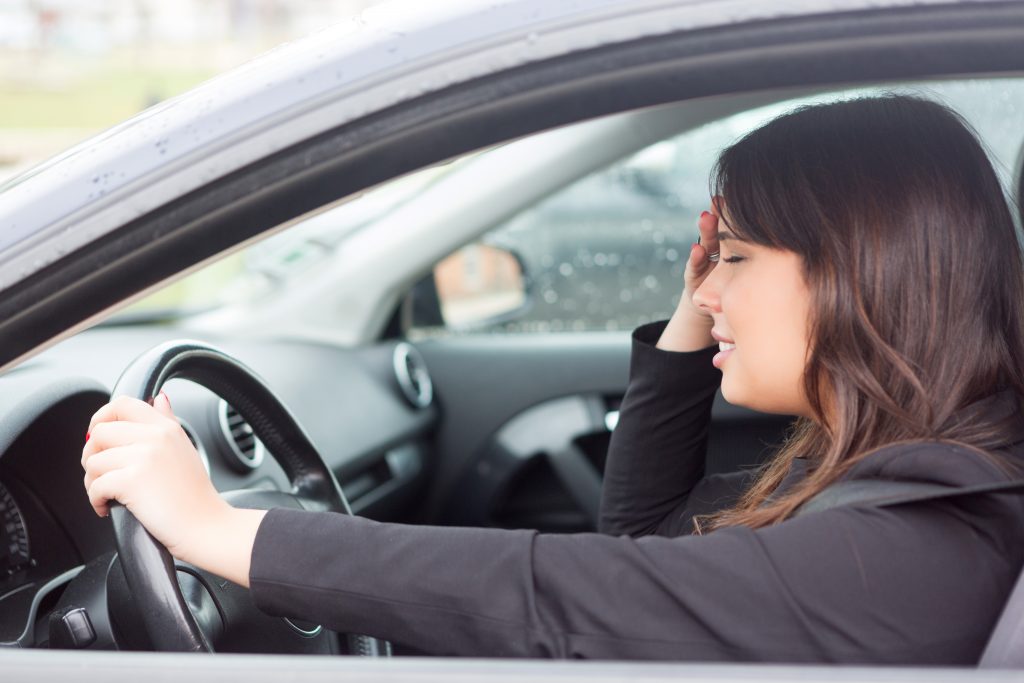 What Are Paint Transfer Scuffs?
Paint transfer is the term used when paint from another object (or car) transfers onto your car's paint. This can happen when another car's door is bumped into yours or when you scrape your car against something like a parking bumper, pole, or a garage.
Can Remove A Paint Scuff From a Car With a Magic Eraser?
While I love to use Mr. Clean Magic Erasers, I would absolutely NOT use them on the paint of a car. Magic Erasers are too harsh for the paint of a car.
Magic Erasers are great for cleaning plastic car interiors like cupholders, though.
How To Remove Paint Transfer Scuffs
The bad news is that I know way too much about paint transfer scuffs. The good news is that I get to share what I learned about removing those paint transfer scuffs with you!
It's shockingly cheap and easy to remove those ugly scuffs.
Currently, on the driver's side, we had a large amount of white paint transfer, as well as a small dent. The passenger side also has some paint transfer with a scrape that goes deeper into my car's paint.
There are a variety of commercial auto buffing compounds that you can purchase, but I wanted to see if I could use a cheap and easy method first.
I had heard that toothpaste can work on paint transfers because all kinds of toothpaste are mildly abrasive.
Whitening toothpaste is usually recommended for these kinds of jobs because it is slightly more abrasive than regular toothpaste (that's how it whitens your teeth!).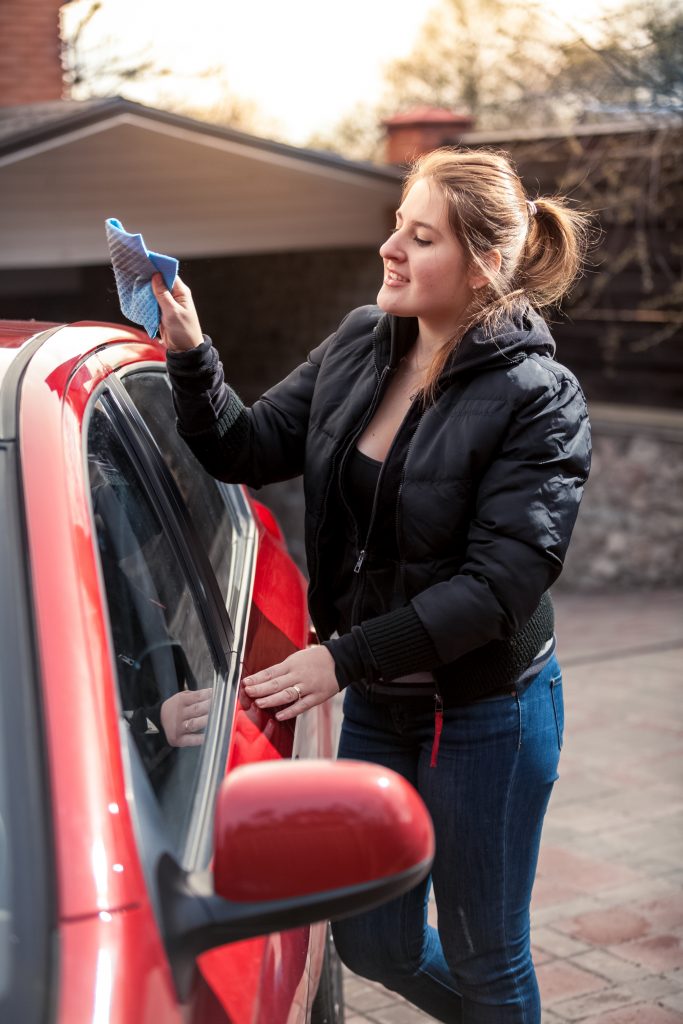 I dug around in my basket of toiletry samples that I keep around for guests or traveling and found two kinds of toothpaste: regular Crest and Aquafresh "extreme clean whitening". I grabbed an old rag towel and got to work!
How to Remove Paint Transfer Scuffs from a Car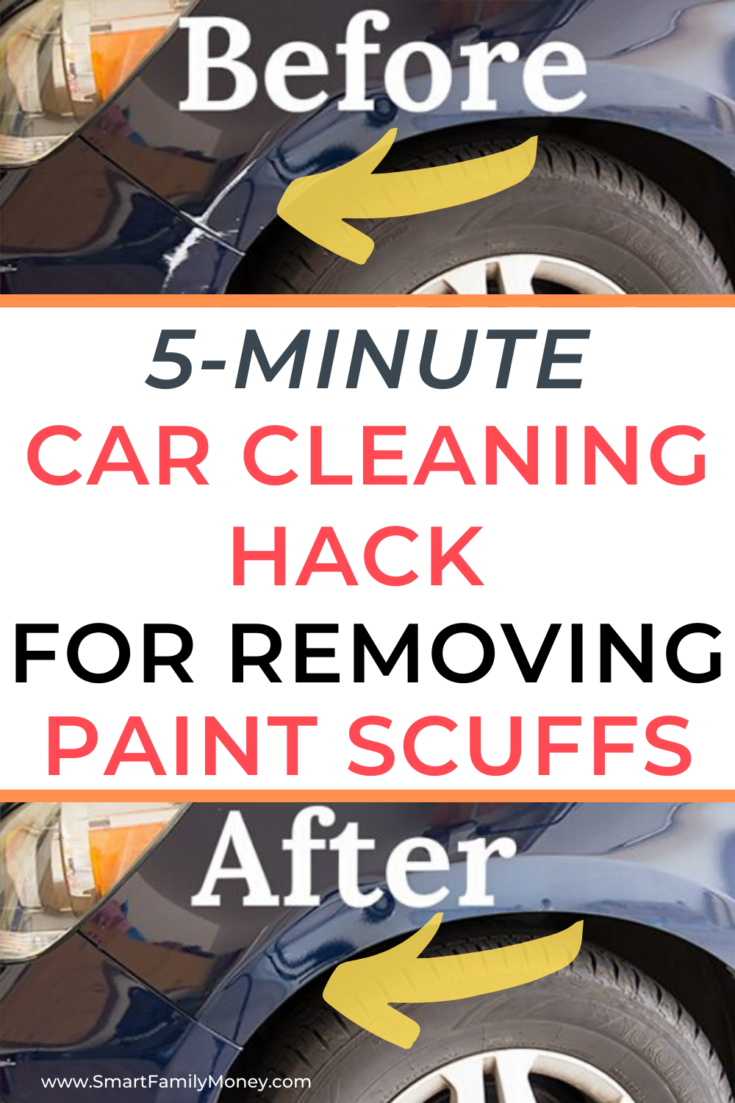 Learn how to remove paint transfer scruffs from your car with things you have around your house.
Materials
Toothpaste, preferably whitening
Instructions
Moisten a rag so it's a bit damp.
Put a small dab of toothpaste onto the rag.
Scrub the paint transfer scuff. You have to put a bit of muscle into it!
When the paint scuff is gone, wipe off the toothpaste with a second clean, wet rag.
Notes
I did find that the whitening toothpaste worked better than the non-whitening. If you only have regular around, though, it can still work. It might just take a bit longer.
Results: Removing Paint Transfer Scuffs
As you can see, they're still not perfect because there is a dent and a deeper scratch still remaining. I'm much happier with how it looks now, though.
Most people wouldn't be taking close-up pictures of my old van and aren't going to see these minor imperfections.
I may try some home solutions for popping out the dent, but it's a tricky one because of the location and curve of the metal.
Here's some side-by-side comparison photos before and after my toothpaste cleaning:


I am very happy with the results! My old van is looking much nicer now. Knowing how to remove paint transfer scuffs won't prevent me from doing it again, but at least I know how to fix the problem!
If you're looking for more ways to save on car care, check out this post about the best place to buy a car battery!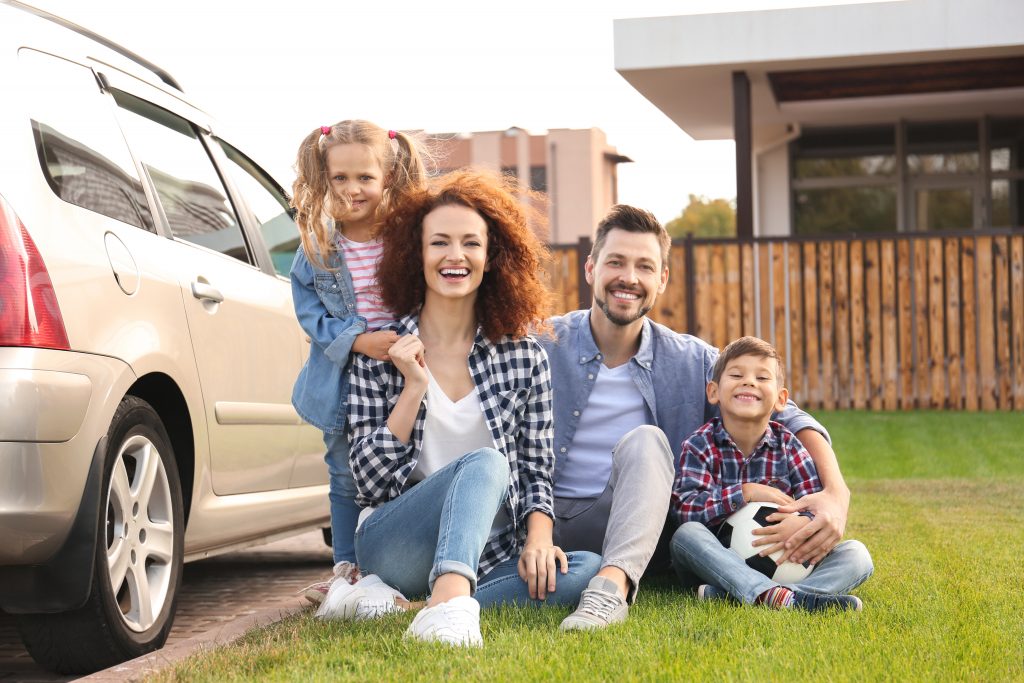 Do you have any paint transfer scuffs on your car that could use the toothpaste treatment? Please comment below.