DISCLOSURE: This post may contain affiliate links, meaning when you click the links and make a purchase, we receive a commission. Also an Amazon Associate, I earn from qualifying purchases. DISCLAIMER: The information and opinions within this content are for information purposes only. Guidance is based on personal interpretations and in no way, represents legal or financial advice. For more information, read my disclosure policy.
Last week, my son (age 7) was playing video games and started crying because his sister wouldn't let him have the seat closest to the TV. He said couldn't read the words on the TV screen from the other seat.
My heart sank. I figured my kids would need glasses someday, but I was not quite ready for it yet. He was only 7! But our kids have a way of following their own timelines, don't they?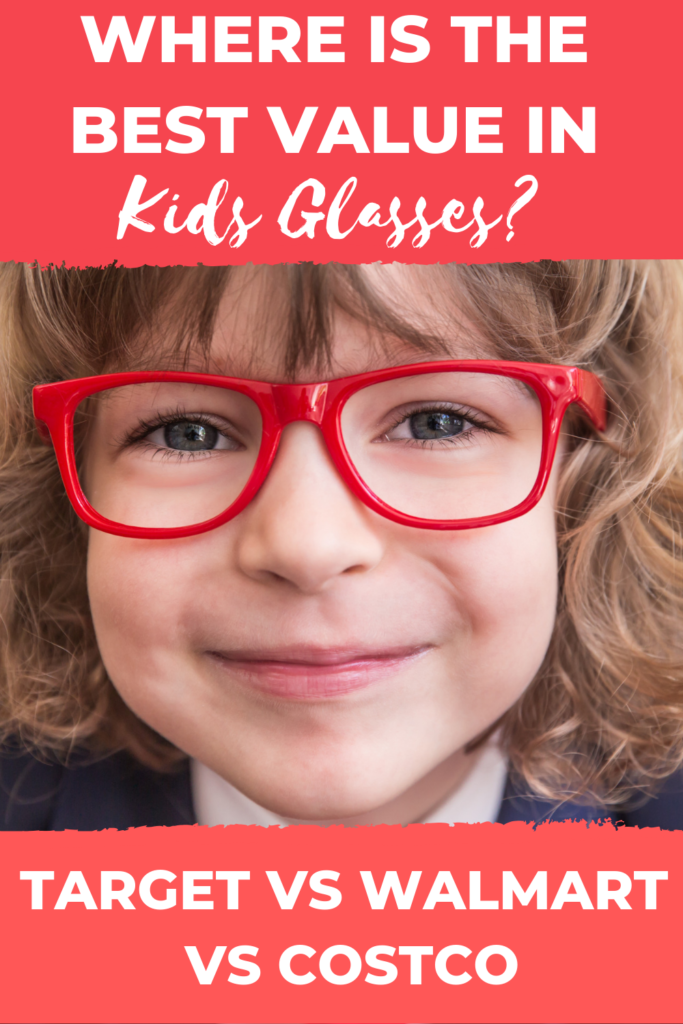 Best Place to Buy Glasses? Answers from a mom on a budget with an ENTIRE FAMILY in glasses
I didn't waste any time and called the next day to get an appointment for an exam with our eye doctor.
After the doctor confirmed that he definitely did need glasses for near-sightedness, the challenge became choosing where to buy the glasses. I definitely wanted to find the best value in kids' glasses!
With a rambunctious 7-year-old boy, I was certainly not going to pay the high prices at the doctor's office. Why would I pay $200+ for something that was likely going to be lost or stepped on the very next day?
I was disappointed to learn that most of the doctor's offices and chains offer no coverage for damage after the initial return period (generally 60 or 90 days).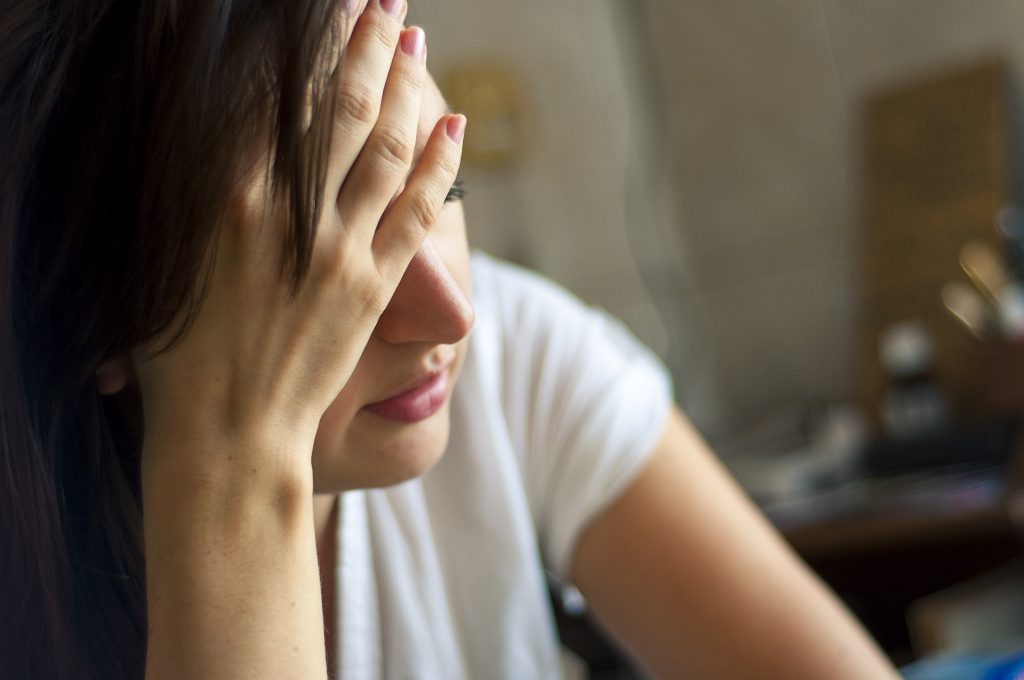 I was looking for:
Sturdy frames that will hold up to some rough-housing
Polycarbonate lenses (more break-resistant and recommended for children)
Anti-glare coating
Good guarantee for breakage
Here are the options I considered:
Costco Optical
Costco Optical has been frequently ranked as one of the best values in glasses, with great service, quality materials, and reasonable prices.
The regulations vary by state, but in our area, you do not have to be a member to see their optometrist, but you do need to be a Costco member to buy glasses.
Since I already have a membership, it seemed like a choice worth considering.
Frames cost: $50-60 for children's frames
Lenses cost: $50 for polycarbonate with no-glare (all included)
Total glasses cost: $100-110
Return policy: 90 days
Breakage guarantee: None (anything after 90 days is your responsibility)
Walmart Vision Center
Although Walmart often has a bad reputation in general, moms of kids in glasses frequently sing the praises of Walmart Vision Center.
When you look at the numbers, it's easy to see why!
Frames cost: $9-48
Lenses cost: $29 for basic polycarbonate or $49 for polycarbonate with anti-glare
Total glasses cost: $38-97
Return policy: 60 days
Breakage guarantee: Repair or replace broken glasses for 1 year
Target Optical
Target Optical just opened a few months ago in my area, so I haven't heard much about it yet. Since I generally enjoy Target, I thought it was worth checking out.
I was disappointed in Target's cost, though.
Frames cost: $69-100
Lenses cost: $25 for basic polycarbonate or $65 for polycarbonate with anti-glare
Total glasses cost: $94-165
Return policy: 90 days
Breakage guarantee: For an additional $35 you can purchase a replacement warranty that is good for one year with a $25 copay per use.
After gathering all the information, it seemed like a no-brainer to start with Walmart. I was quite skeptical of $9 frames, but I was pleasantly surprised when I saw the selection.
The $9 frames were generally fairly plain, but felt sturdy and were cute! I actually loved one of the $9 frames on my son, but unfortunately, it was a bit too small for him.
Since his favorite color is green, he was very excited to find a Teenage Mutant Ninja Turtle pair that had green stripes down the sides of them. They were also a perfect fit!
Since he loved the frames so much, we decided to order them. They were the most expensive kids' frames at $48 so the total came to $97 or $104.28 after sales tax.
I was able to pay with my HSA account so that helped with the cost by saving me income tax on that money.
A Back-Up Pair
Since my son is a bit scatter-brained (what 7-year-old boy isn't?), I'm nervous about him losing them, and loss is not covered under the Walmart guarantee (only breakage).
Since I don't want him to have to go weeks without glasses at school while we order a replacement, I decided to order a backup pair right away.
I knew the size of the Walmart frames that fit him and I got his pupillary distance measurement (or PD) from the Walmart technician, so I was able to order another pair online from Zenni Optical.
I've heard so many great things about Zenni and was excited to give them a try. And the total price from Zenni? $29.90 for frames, polycarbonate lenses with anti-glare, and shipping!
To see what I thought of the Zenni glasses, check out my comparison of Walmart vs. Zenni.
Best Value in Kids Glasses: An Update Two Years Later
Two years later, I'm a very experienced mom of a kid in glasses. In fact, my daughter wears glasses too now!
I've now purchased kids' glasses from:
Walmart Vision Center
Target Optical
Costco Optical
A doctor's office
My son wore his first Walmart glasses for about a year before he needed new ones. We DID use that warranty TWICE and I was SO glad to have it.
You can read more about it in my review of the Walmart Vision Center Warranty.
The Walmart glasses were decent quality and an excellent choice for his first glasses because of the low price and great warranty.
However, Costco glasses are similar in price to the higher end frames at Walmart, but the Costco frames seem a little higher in quality. I personally prefer the styles available at Costco as well.
Now that my kids are a little older and I'm less worried about loss or breakage, I will buy more of our glasses at Costco.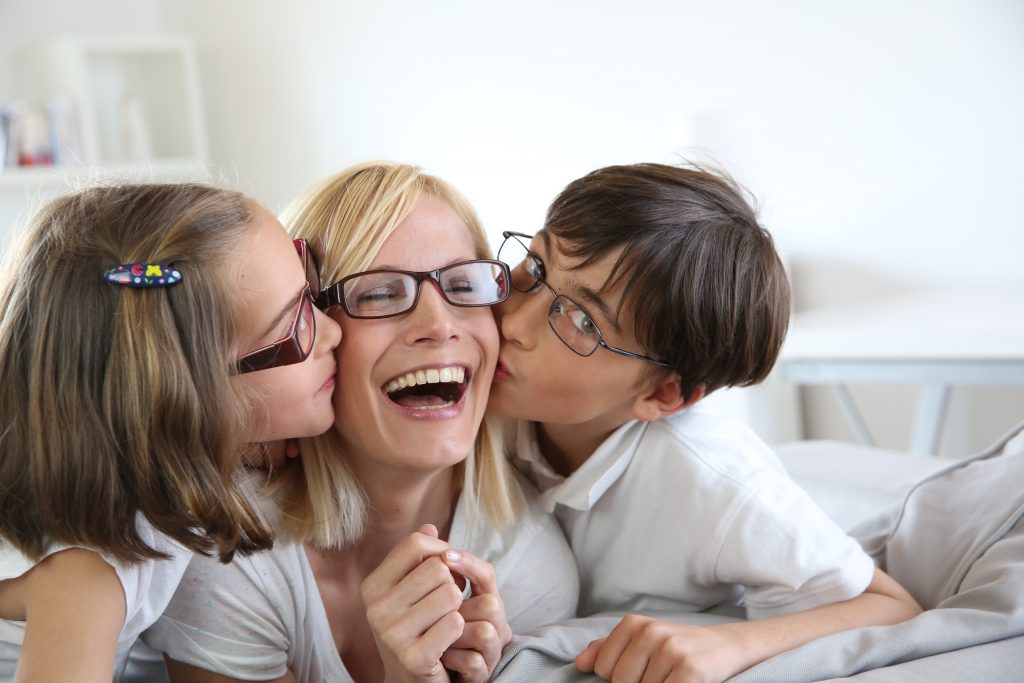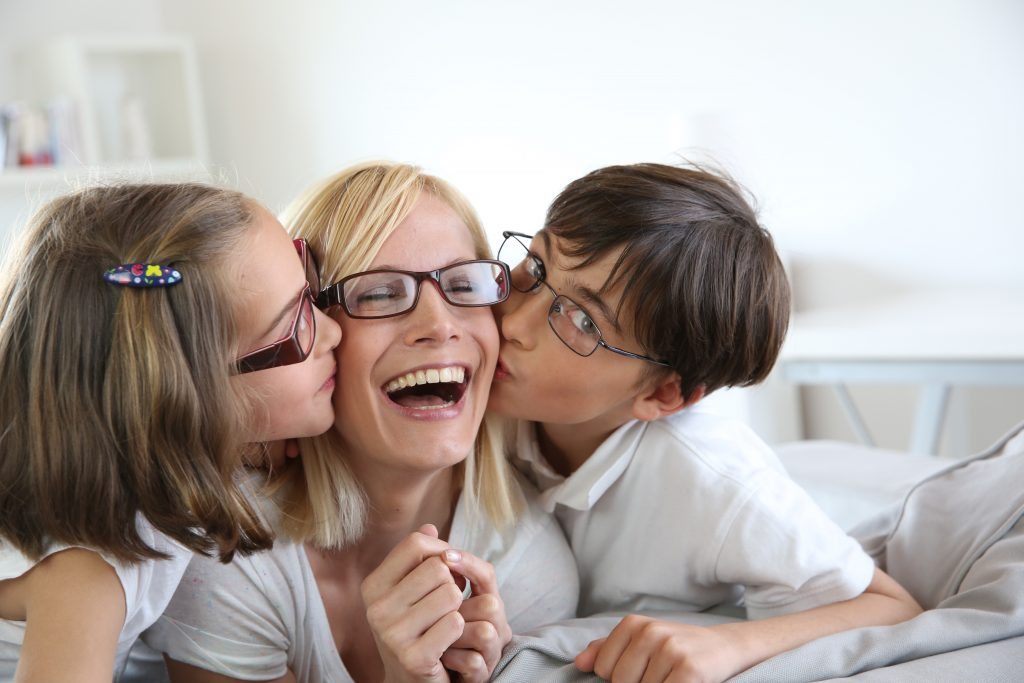 Do you have a child in glasses? Where do you like to buy them? Please comment below!