Note: This post may contain affiliate links. As an Amazon Associate, I earn from qualifying purchases. For more information, read my disclosure policy.
Smart Family Money is on YouTube!
For many years, my husband and I budgeted with a
homemade spreadsheet, some cash envelopes, and a bunch of savings accounts
.
I knew I had a clunky budget system, but I didn't know of any viable alternatives. Are you having trouble making your budget work in real life too?
For the last few years, I'd heard about the software called You Need a Budget (YNAB) and two years ago, I decided to give it a try. It was a lot of work to set up, but once it was running, it was incredible!
I felt like someone had created a tool to help me do what I'd been trying to do on my own, but it was SO MUCH BETTER!
A side effect of using YNAB was that it allowed my husband to be more involved with the budget. This has really helped relieve some stress about money management in our marriage.
Our previous homemade system was too complicated and I had to manage it all myself, making my husband like he had to ask permission to spend money. Is your current budget causing marital stress too?
Although I adore YNAB, it's not perfect or free, so I decided to check out other options. Two major competitors to YNAB are Mint and Dave Ramsey's Every Dollar. How do they stack up to YNAB?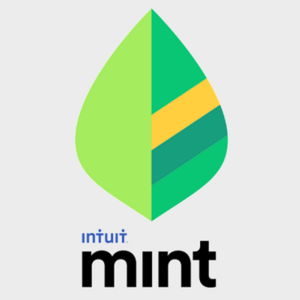 Pros:
Quick to set up.
Great reports showing spending history
Free credit score
Easy-to-use net worth calculations
Excellent goals calculators
Free to use
Cons:
Budgeting is not zero-based
Makes it too easy to just track spending after-the-fact instead of planning ahead with a real budget
Lacks customer support
Nothing is really free and Mint is paid for by plenty of advertising for credit cards, investments, and other financial products

Pros:
Very simple to set up
Free for basic version
Paid version offers connection with banks for drag-and-drop categorizing of transactions
Keeps track of your progress on Dave Ramsey's baby steps (if you're following that program)
Looks very similar to the budget forms from Financial Peace University
Cons:
Lacks any support for account registers so another tracking method is needed to keep track of bank accounts
Can't work on budgets for future months (only current month)
Does not connect to American Express and some other banking institutions
Very clunky to use for transaction entry with no memory of payees
No way to easily move money from one budget to another
Paid version is expensive at $99/year
Advertises Dave Ramsey's network of local providers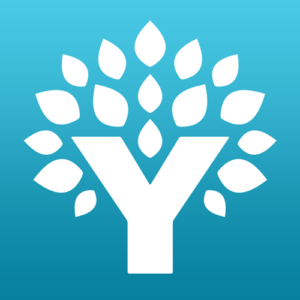 Pros:
Robust account register system including recurring transactions
Automatic matching of manual entries with bank import
Easy bank account reconciliation to make sure your budget matches reality
Works seamlessly with credit cards and almost all banking institutions
Budgeting goals are flexible and helpful for tracking long-term progress
Category tracking features allow you to see average spent in each category
Quick budget options make monthly budget set-up easy
Allows multiple budgets on one account (for example, home and business)
Mobile app has GPS capabilities so it remembers your favorite stores' locations and saves time on the transaction entry
Extensive support available including live online classes, videos, message boards, and an excellent support staff
Completely ad-free
Cons:
There is no free version after the 34-day trial period – cost is $6.99/month, billed annually as $83.99/year.
Does not do as good of a job at calculating debt payoffs and other goals as Mint
Requires more effort and involvement than Mint (but I think that's actually a good thing)
Has it's own "budgeting philosophy" which can be a little hard to adjust to if you're coming from a different system like Dave Ramsey's plan (but the two are compatible with each other)
YNAB now offers a referral program, but I've been spreading the news about YNAB for a long time because I just believe it's that good.
Now if you subscribe to YNAB through my link, both you and I can get a free month of YNAB! Go now to sign up for the free YNAB trial through my link.
Need convincing that YNAB works? Here's a chart of the amount of money in our bank and investment accounts over the last 2 years while we've used YNAB:

I left the $ numbers off of the chart, but you can see that the change has been very significant. It's certainly more than $83.99/year!
Bottom Line: Mint vs Every Dollar vs YNAB
I think it's pretty obvious that I'm still a huge fan of YNAB and don't plan on switching my budgeting software. I will leave my account open with Mint, though, as I found the reports interesting as a way to look at my overall financial picture.
Every Dollar has almost nothing going for it compared to the other two. I think the only reason Every Dollar has any popularity is that it has Dave Ramsey's name on it.
If you want free and easy, Mint has a lot of great tools. If you want robust, fully-featured budgeting software, YNAB is the way to go.
For someone just beginning to budget for the first time, I'd recommend starting by signing up for a Mint account and playing around with the reports.
If you use your debit or credit card for most purchases, it'll be easy to get an idea of where your money is being spent every month. You can also get an overall picture of your debts and total net worth.
Next, I'd take that information about your spending habits and use it as a starting point for a budget in YNAB. Once you get through setting it up and understanding how it works, YNAB makes everyday budgeting a breeze.
It's so easy and fun that I often find myself wishing I had more things I could play around with in YNAB! Don't believe me? Give it a try and you'll see! Use my referral link to get an extra free month of extra month of YNAB through my link.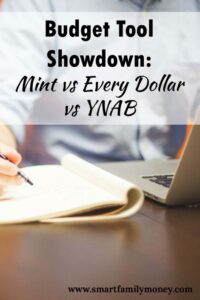 Do you use these tools? Did I miss any pros and cons? Comment below!