DISCLOSURE: This post may contain affiliate links, meaning when you click the links and make a purchase, we receive a commission. Also an Amazon Associate, I earn from qualifying purchases. DISCLAIMER: The information and opinions within this content are for information purposes only. Guidance is based on personal interpretations and in no way, represents legal or financial advice. For more information, read my disclosure policy.
There are buds on the trees, the grass has turned green, and the birds are chirping. What does that mean?
It's MOVING SEASON! Are you getting ready for a move this year? Are you dreading the cost of your move? Moving is always exhausting, but it doesn't have to be too hard on your budget.
Here are some tips to keep moving costs under control: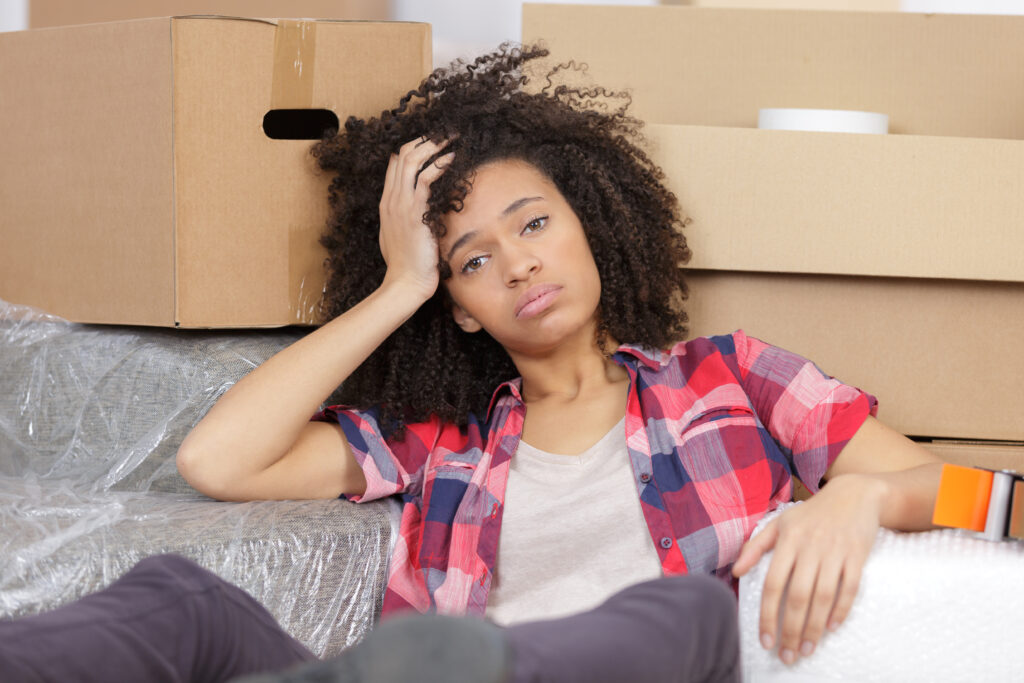 1. Declutter Before You Move
If you're considering moving soon, start decluttering your house now! The fewer things you have to move, the cheaper and easier the move will be.
By clearing out, you may also discover that you don't need as big of a new home as you thought. Clearing out the clutter can also help stage your house to sell, which could help your home sell faster.
2. Don't Pay For Boxes
You'll need a ton of boxes for moving, but you don't have to pay for them. To find free moving supplies, you can:
Ask friends who have recently moved.
Look for ads for free boxes on Craigslist or Freecycle.
Post in a local Facebook or Nextdoor group.
Ask at liquor stores or grocery stores.
If you can't find any used ones, buy boxes from a home improvement store instead of a moving company. They're much cheaper!
When you're done with your boxes, offer them to friends or free on Craigslist. Pass along the favor and keep them out of the landfill!
3. Have a Garage Sale for Small Items
If you've got time, hold a garage sale to get rid of small household and clothing items that you no longer need.
This will save you money on moving and help you raise a little cash to help with your moving expenses.
4. Sell (or Give Away) Large Items on Craigslist
Sell your larger or more expensive items on Craigslist or another sale site.
If you need to clear out large items that aren't worth much, list them for free! You'll be shocked by how quickly people will pick up free items!
Keep in mind that many charities also offer free pick-up services for large items.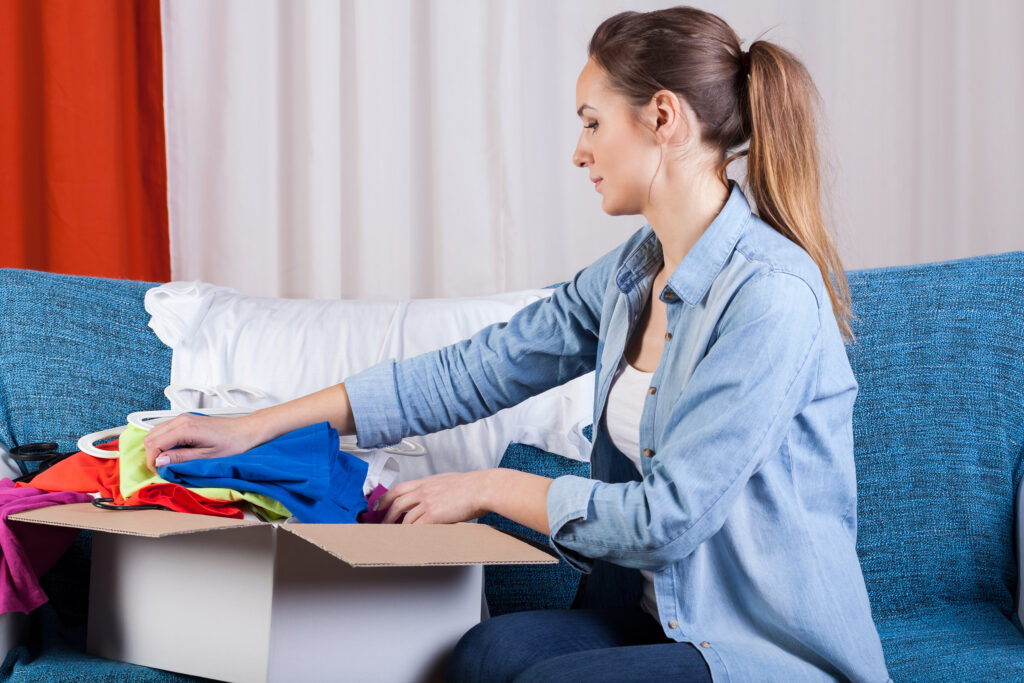 5. Label Your Boxes
What does labeling your boxes have to do with saving money? Have you ever tried to find a can opener in 100 un-labeled boxes?
If you can't find things, you'll end up re-purchasing things you already have. Be organized with your packing and label everything.
6. Pack the Essentials Separately
Think about the things you'll need during your first night after your move and pack those items separately. You might want to have each person pack a suitcase with some clothes and toiletries.
Also, pack an essential kitchen and bathroom box with the basics like soap, kitchen towels, and toilet paper. And a toilet plunger… Never lose the toilet plunger! (Trust me… this may have lead to an embarrassing situation for us…)
7. Get Several Quotes On Moving Services
Whether you're renting a truck or hiring professional movers, be sure to get several quotes.
If you'd prefer to go with one of the more expensive companies, don't be afraid to ask if they'll price match your lowest quote. Often they'll be happy to match the price and get your business.
8. Consider Shipping Some Items
Sometimes shipping can be less expensive than moving items, especially in the case of long-distance moves where you pay by weight.
If you have books to move and are paying movers by weight, USPS Media Mail will likely be less expensive.
9. Move Off-Peak
If you're able, move in the winter or during the week. It costs much more to move on a summer weekend then it does a winter weekday!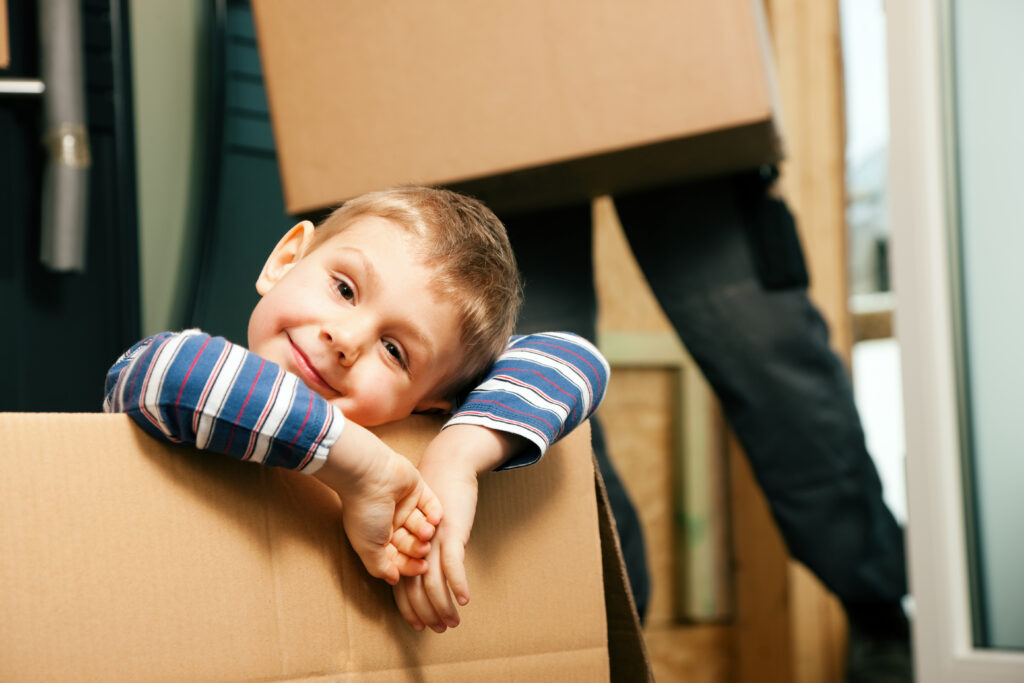 10. Allow Time to Prepare and to Move
If you are able to give yourself some time to prepare, it can make the move less stressful and less expensive.
By having some extra time, you can do all of the items above and not have to spend money due to lack of time. It may even be worth paying to have a few weeks of possession of both homes so the move can be stretched out.
If this allows you to avoid expensive costs like hiring professional movers, it could save you money in the long run.
Are you preparing for a move this year? Comment below with your idea to keep moving costs under control.