DISCLOSURE: This post may contain affiliate links, meaning when you click the links and make a purchase, we receive a commission. Also an Amazon Associate, I earn from qualifying purchases. DISCLAIMER: The information and opinions within this content are for information purposes only. Guidance is based on personal interpretations and in no way, represents legal or financial advice. For more information, read my disclosure policy.
Sunglasses are an important summer accessory, but who wants to pay a fortune for a pair that is going to get lost or broken. Am I right? Don't worry, there are some great cheaper alternatives to expensive sunglasses!
This is the next post in my popular "cheaper alternatives" series. In this series, I look at popular brands and find cheaper alternatives. Today's topic is cheaper alternatives to Ray-Ban sunglasses.
Ray-Bans have become so common that people often have trouble even thinking of any other sunglass brand! I'll look at alternatives (or some people might say Ray-Ban dupes, Ray-Ban lookalikes, or Ray-Ban knockoffs) of the four most popular styles: Aviator, Wayfarer, Clubmaster, and Caravan.
Cheaper Alternatives to Ray-Ban Sunglasses
I looked for cheaper sunglasses that look like Ray-Bans that had:
There are plenty of great sunglasses that are MUCH cheaper than Ray-Ban's price of $150+.
Here's a quick list of the top picks for cheaper alternatives to Ray-Ban sunglasses:
Top Picks: Best Ray Ban Knock Off Sunglasses
Ray Ban
Ray-Ban RB2140 WAYFARER 901 54M Black/Crystal Green...
Wayfarer
Polarized Sunglasses For Men Women Retro Black Frame Square...
Aviator
VOPOLAR Aviator Sunglasses for Men Women Polarized Metal...
Clubmaster
Dollger Polarized Browline Sunglasses Classic Semi-Rimless...
Caravan
ACBLUCE Mens Aviator Sunglasses for Women Classic Military...
Aviator
VOPOLAR Aviator Sunglasses for Men Women Polarized Metal...
Cheaper Alternatives to Ray-Ban Wayfarer
When most people think of Ray-Bans, they think of Wayfarers. They're classically cool and they've been around for a very long time. Fortunately, there MANY choices of cheaper wayfarer sunglasses.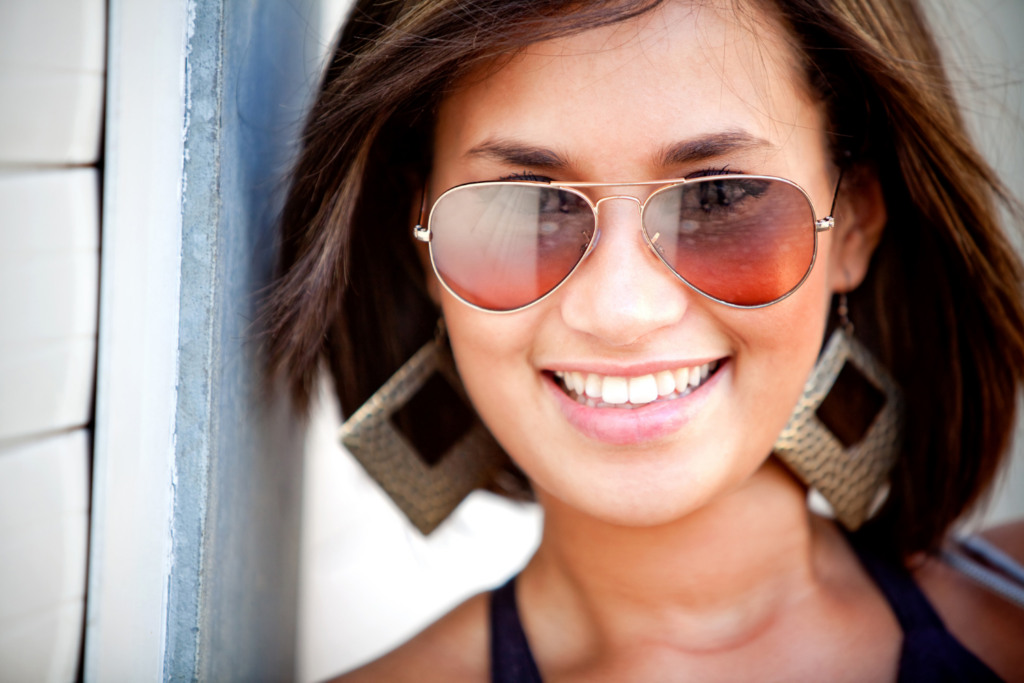 Cheaper Alternatives to Ray-Ban Aviator Sunglasses
Aviator sunglasses have come back in a big way! Here are some cheaper aviator sunglasses.
VOPOLAR Aviator Sunglasses are a well-rated, inexpensive choice. Check out Vopolar Aviator Sunglasses at Amazon.com
Cheaper Alternatives to Ray-Ban Clubmaster

Cheaper Alternatives to Ray-Ban Caravan
Caravans have a more squarish frame than the Ray-Ban Aviators. They're a popular choice, and thankfully you can get the look, even on a tiny budget! Here are some cheaper versions of caravan sunglasses:
More Cheaper Alternatives to Save You Money
If you enjoyed this post, check out my other cheaper alternatives posts for more money-saving ideas. If you want to keep your drinks cold while you're out in the sun, check out the post about cheaper cups like Yeti.
If you're a frugal fashionista, you might enjoy my posts about cheaper alternatives to Tieks & Rothy's, cheaper alternatives to Sperry boat shoes, or Lululemon dupes.
Are These Ray-Ban Alternatives Any Good?
Have you tried any of these Ray-Ban lookalikes? Do you like them? Would you recommend them? Please let me know in the comments!