4-year-old boys are a bundle of energy and curious about the world around them. While they're still little kids, they want to do more "big kid" things. This list will help you find the perfect gifts for 4 year old boys!
For more gift ideas, be sure to check out the great list of gifts for 3 year old boys too!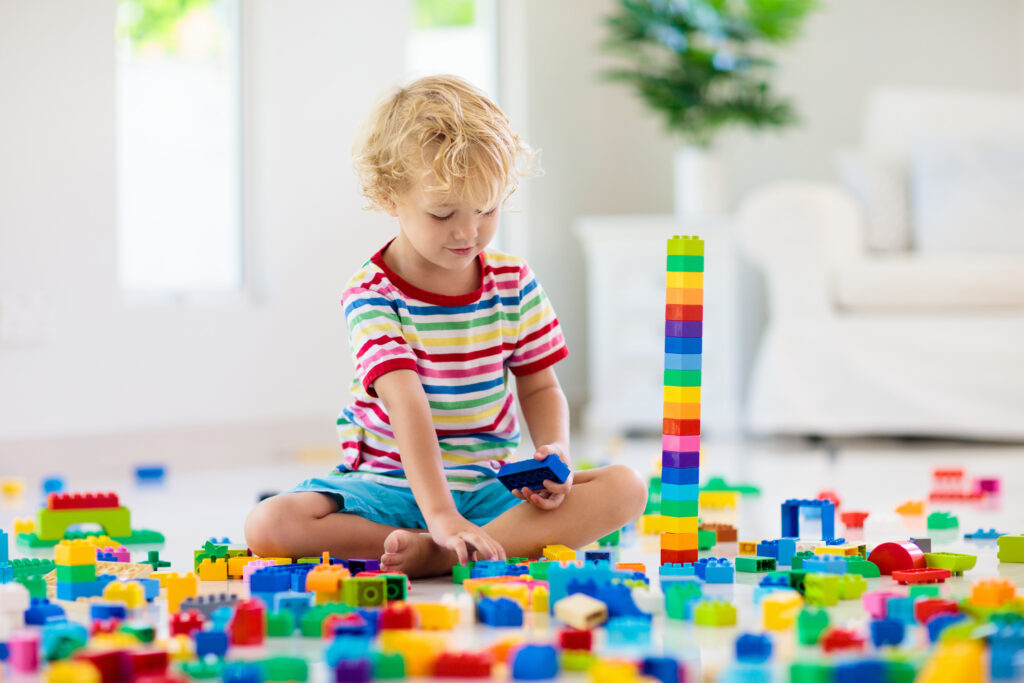 If you'd like to skip ahead to the links, here's a quick summary of the gifts mentioned in this post:
Summary: Best Gifts for 4 Year Old Boys
Best Budget gifts for 4 year old boys
Small duplo or megablocks sets
4-year-olds aren't quite ready for small Legos, but there are plenty of younger sets that are fun. This Duplo construction set is a fun inexpensive option.
floor Puzzles
Floor puzzles are great for this age. This transportation themed one is sure to be a hit.
games
Games are always a fun gift. This game is a big hit with 4-year-olds.
truck toys
Cars and trucks are always great for boys. This firetruck would make a very fun and inexpensive gift.
Books
Books are a great gift for any age. 4-year-olds tend to love silly stories like this book about dragons who love tacos!
Insulated Cup
A nice insulated cup is a great gift for any kid. My kids had these and they lasted for years. They are available with a ton of character options and I love that replacement parts are available.
Mid-range priced gifts for 4 year old boys
cash register
This toy cash register has to be the winner as the toy with the most longevity in our house. My kids played with it from age 3 to age 11!
ARCHITECTURAL building blocks
Any building blocks are fun, but architectural ones like these make for more fun creations!
Kid's camera
Kids love to take photos and this real kid's camera is very popular with great reviews. It's rugged enough to handle a 4-year-old boy and still takes real photos.
imaginext sets
Fisher Price Imaginext sets are a lot of fun. My son loved his Batman set similar to this one.
play-doh sets
Play-doh is so much fun and it's even better when you have some tools and accessories. This awesome Play-doh table would be a great gift.
splurge gifts for 4 year old boys
ezy Roller Ride On
A friend of ours had one of these and it was the envy of the neighborhood! It's so much fun and kids of all ages enjoy it.
power wheels ride-on
There is no more epic gift for a 4-year-old toy than a powered ride-on. This 2-seater green one will last a little longer because of it's larger design.
Larger sets of MAGNATILES
Magnatiles are super fun magnetic building toys that was also included on the list of gifts for 3 year old boys. The more you have, the better, so go for the biggest set you can afford. This awesome deluxe set is what we started with.
Bike with training wheels
Most 4-year-olds are ready to start learning to ride a bike with training wheels. A 14 or 16 inch size will fit most 4-year-olds. This bike would be an epic gift!
Summary: Best Gifts for 4 Year Old Boys
gift ideas for a 4-year-old boy
What do you think are the best gifts for 4 year old boys? Did I miss anything? Please comment below!