DISCLOSURE: This post may contain affiliate links, meaning when you click the links and make a purchase, we receive a commission. Also an Amazon Associate, I earn from qualifying purchases. DISCLAIMER: The information and opinions within this content are for information purposes only. Guidance is based on personal interpretations and in no way, represents legal or financial advice. For more information, read my disclosure policy.
RV travel seems to be a big topic of conversation these days, as I discussed in my post about pandemic RV travel. But is it right for you? And how much does it REALLY cost? Is it a good way to save money on your family's road trip?
I wanted to break down all the rental costs before I made a decision for my family and I thought I'd share them here to help you made a decision too. I'll let you know my thoughts at the end of the post!
How much does it cost to rent an RV?
A week long RV rental of a class C motorhome would cost around $1,400-1,750 in the summer or around $900-1,050 in the winter (including taxes & fees).
That's a short answer! Prices of course vary greatly depending on the type of RV, location, miles driven, and many other fees. For more details, keep reading below!
What are the Main Types of RVs?
Motorhomes: has its own engine
Travel Trailers: pulled behind a truck or SUV
Truck Campers: camper inside a truck bed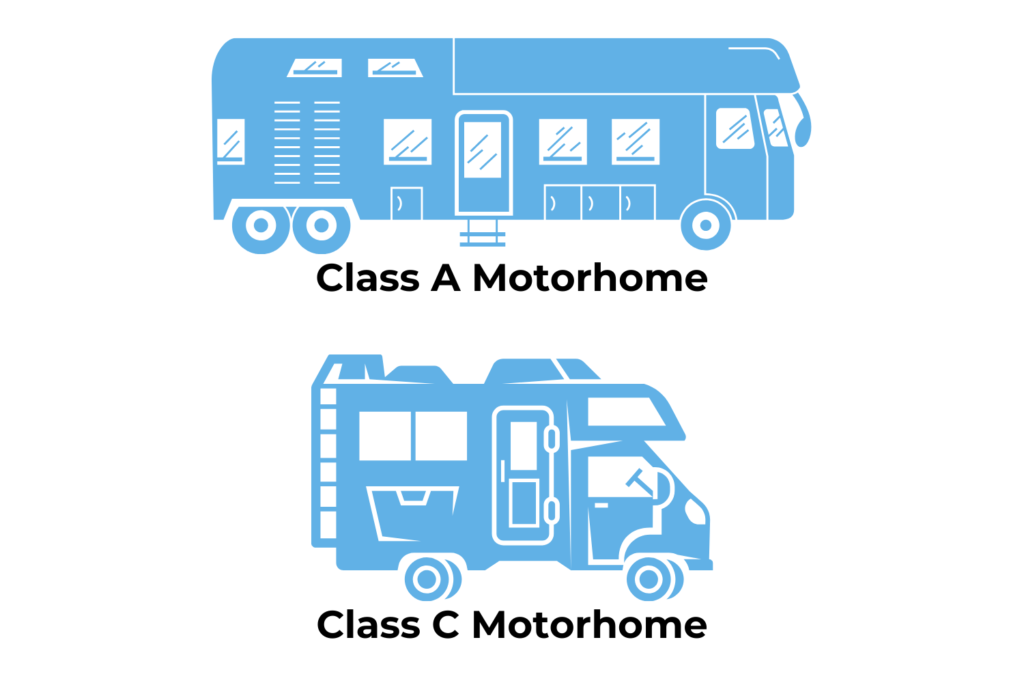 Motorhomes can be divided into 3 classes:
Class A: classic "box on wheels" type
Class B: converted vans, aka "camper vans"
Class C: box with a van front end
Most people who want to rent an RV are thinking of the class C style, so that's what I'll focus on.
Where can I rent an RV?
The most popular places to rent an RV are:
CruiseAmerica: A national chain of RV rentals, mostly class C motorhomes.
RVShare: a peer-to-peer RV rental company for all varieties of RVs, including trailers
Outdoorsy: a peer-to-peer RV rental company for all varieties of RVs, including trailers
Does Costco rent RVs?
Costco has an RV buying program as part of their auto buying program, but Costco does not rent RVs.
Does Enterprise Rent RVs?
Enterprise rents a variety of trucks and other vehicles, but Enterprise does not rent RVs or any type of camper van.
What fees should you expect when you rent an RV?
Which fees are included in the price of a rental vary wildly depending on who you're renting from.
Here are some fees you might see and average prices:
Mileage fees: $0.35-0.50 per mile
Generator fees: $3-4 per hour of usage.
Insurance: $30 per day (if purchased with the RV rental)
Cleaning fee: $50-75 per stay
Refundable Damage Deposit: $500-750
Service fee: 5-10% of the rental for peer-to-peer services
Sales tax (local rates)
Some additional optional fees you might choose to add:
Kitchen kit: $110 through CruiseAmerica for pots, dishes, etc
Linens kit: $60 per person through CruiseAmerica
Delivery fees: Amount varies, if owner is willing to deliver the RV
Gas & Propane fees: Some peer-to-peer owners charge if you don't refill the tanks before returning
Dump fees: Some peer-to-peer owners charge if you don't dump before returning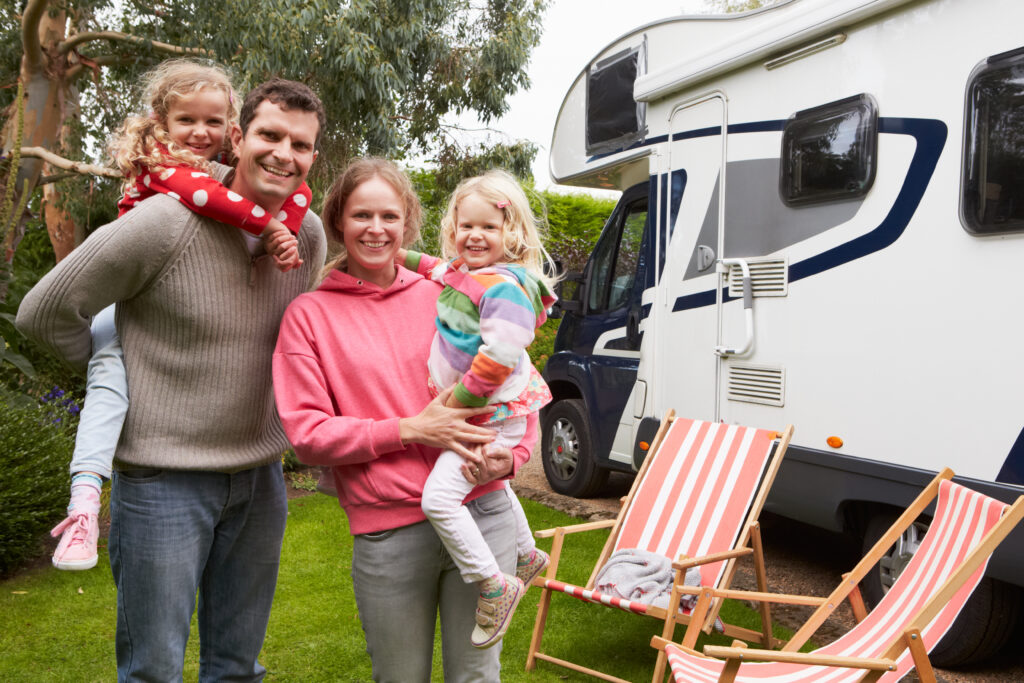 How much does the time of year affect RV Rental Costs?
As with most travel costs, the price is greatly affected by the time of year. I found that RV rental prices were as much as 1.5 to 2 times higher on a summer holiday weekend compared to the wintertime.
RV Rental Costs Examples
CruiseAmerica RV Rental Example
I looked at what it would cost to rent an RV from CruiseAmerica. My local rental location only offers the standard motorhome and large motorhome (both class C).
The standard motorhome seemed plenty large enough for my family of 4, so that's what I choose.
I did not add these optional items:
$110 for kitchen kit (pots, plates, cups, silverware, etc)
$60 per person for "personal kit" (towels and sheets)
$11.95 per night zero deductible plan
For mileage, I had to estimate how many miles, so I chose 500 miles. I chose a Monday through Saturday in July (5 nights). Here's what it looked like:
$140 per night x 5 = $700
$0.35 x 500 miles = $175 (finalized after the trip)
Environmental fee = $7
Tax: $71.54
Damage Deposit = $500
Total: $1,453.54 ($953.54 after deposit is returned)
If I used the RV's generator, I would be charged $3.50 per hour.
To book it, I would need to pay a $300 deposit, which is refundable if I canceled more than 7 days before my reservation.
Because I did not include a kitchen kit or personal kit, I would need to pick up the RV and fully stock it from my house with pots, pans, plates, cups, silverware, sheets, towels, and so on. In contrast, many peer-to-peer RV rentals include all the items you need in the RV.
Peer-to-peer RV Rental Example
I found a comparable class C RV to compare on Outdoorsy for the same 5 nights. Prices seemed very comparable between RVShare and Outdoorsy.
I choose a medium sized (less than 30′) RV that looked moderately nice (comfortable but not super fancy). Here's the price breakdown:
$189 x 5 nights = $945
Vehicle Protection Package = $224.75
Service Fee = $94.50
Security Deposit: $750
Total: $2,014.25 ($1,264.25 after deposit is returned)
Other fees:
Mileage of 175 miles per day was included. Additional miles were $0.35 per day
Generator usage of 4 hours per day was included. Additional hours were $3 per hour
On this particular RV, they didn't include a separate cleaning fee as long as the RV was returned in the same condition it left in.
It's also worth noting that this RV was well stocked with everything my family would need to feel at home. We would just need to bring our clothes and food!
To book this RV, I would need to pay 386.94 today (25% of the rental plus the service fee).
How much does it cost to rent an RV for a weekend?
With taxes and fees, a 3-day class C motorhome rental, the cost per weekend trip would be around $600-750 in the summer or around $400-450 in the winter.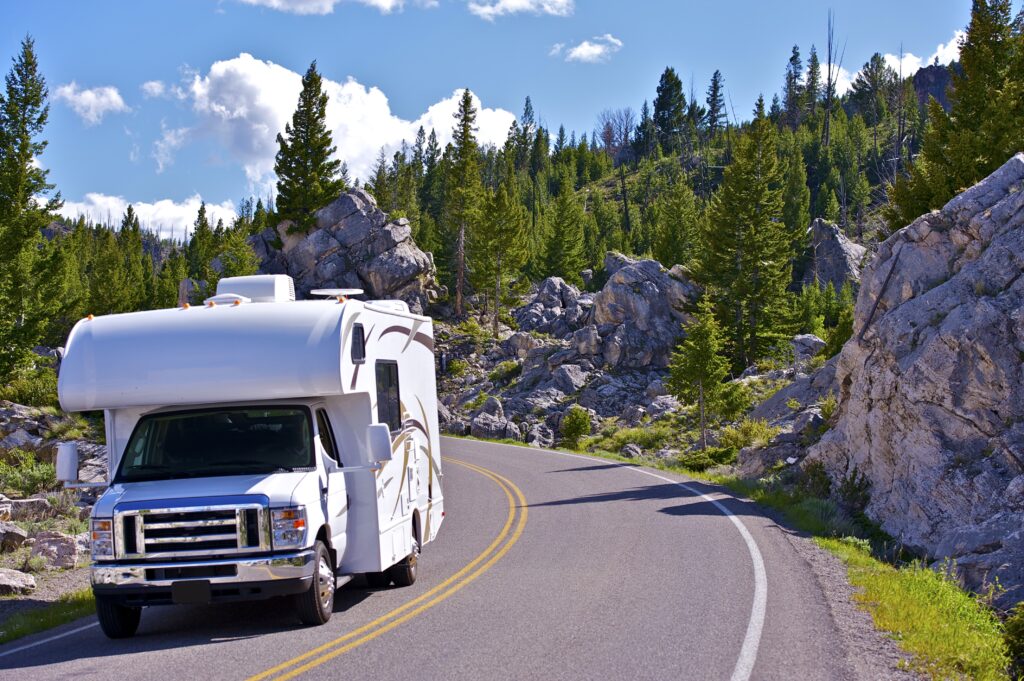 How much does it cost to rent an RV for a week?
With taxes and fees, a 7-day class C motorhome rental for a week trip would cost around $1,400-1,750 in the summer or around $900-1,050 in the winter.
What are RV Rental Cancellation Policies?
Cancellation policies vary greatly. With peer-to-peer RV rental companies, the policies vary by RV owner, but they can choose from flexible, moderate, or strict cancellation policies. What that means is very different between companies, though. Here's an overview of what those policies look like: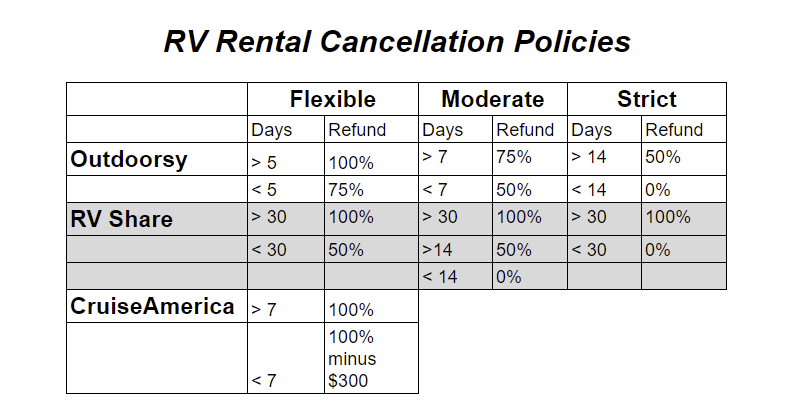 Notes:
All RVShare & Outdoorsy fees are non-refundable (5-10%)
CruiseAmerica has a 45-day cancellation policy for large events like music festivals
Overall, CruiseAmerica is MUCH more flexible with cancellations than RVShare or Outdoorsy offing 100% refunds if canceled more than 7 days in advance.
Between the peer-to-peer options, Outdoorsy is certainly the more flexible option. Even RVShare's most "flexible" option only offers a 50% refund if you cancel within 30 days.
Can you rent an RV to go cross country?
Yes, you can rent an RV for cross-country trips and many families do it to visit national parks. If you're traveling a very long distance, you may want to look for RVs that have unlimited mileage or low mileage rates. With typical mileage rates of $0.35 per mile, fees could add up quickly.
Can you rent an RV in one state and drop off in another?
Yes, it is possible to rent one way RVs from all of the major companies. Availability can be a little trickier than round-trip rentals, but it's certainly a possibility.
Is RVing cheaper than hotels?
While RVing CAN be cheaper than hotels, it often comes out the same or even more expensive. The experience is hard to compare, though. You can't park a Motel 6 inside of a national forest!
So will we personally rent an RV?
While I love the idea of renting an RV, I'm not sure if my family will do it. The cost seems awfully high for very cramped quarters. And those costs don't even include the campground fees!
I can rent a very nice cabin at our state parks for around $100-150 per night and we get 2 bedrooms, a living room, and a full kitchen. I think we might go for that instead!