DISCLOSURE: This post may contain affiliate links, meaning when you click the links and make a purchase, we receive a commission. Also an Amazon Associate, I earn from qualifying purchases. DISCLAIMER: The information and opinions within this content are for information purposes only. Guidance is based on personal interpretations and in no way, represents legal or financial advice. For more information, read my disclosure policy.
Do you REALLY need a Christmas gifts budget? Unless you're Supermom with unlimited money, energy, and patience, then yes! You really need a Christmas gifts budget plan!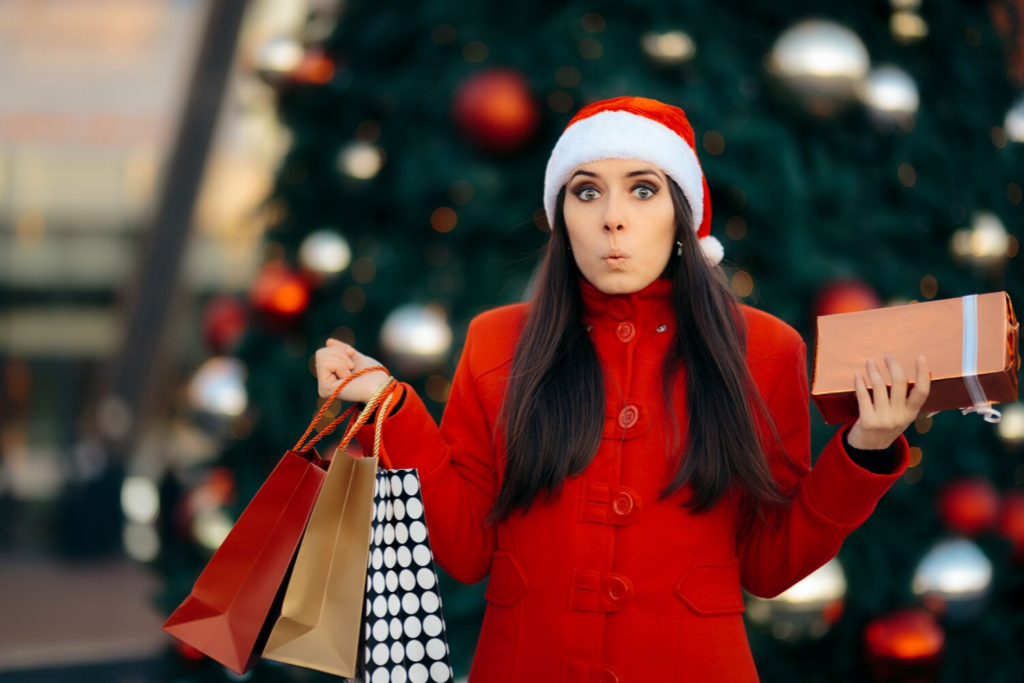 Why? Here are 9 reasons:
1. You can watch for the best sales
When you know what you're shopping for, it's easy to keep a laser eye on the sales for the best price. You can cut through all the hype and focus on only the perfect gifts you have planned for your loved ones.
2. Keeps track of what you've bought
Have you ever bought a gift and then realized you'd already bought the same thing a month earlier? Yeah, me too… Wouldn't it be nice to have an easy place to track what you've bought so you can avoid duplicating your work?
3. You can stay focused
My kids tease me that I like to say "Oh! Shiny!" whenever I see something fun or interesting. Can you relate? At Christmas time, it's so easy to get caught up in the many shiny things (literally and figuratively!). Stay on track. Follow your plan!
4. Keeps your spending even
Do you have multiple kids to buy for? Have you sometimes bought WAY more for one kid than another? It's easy to do. Keeping track of things will help keep things fair.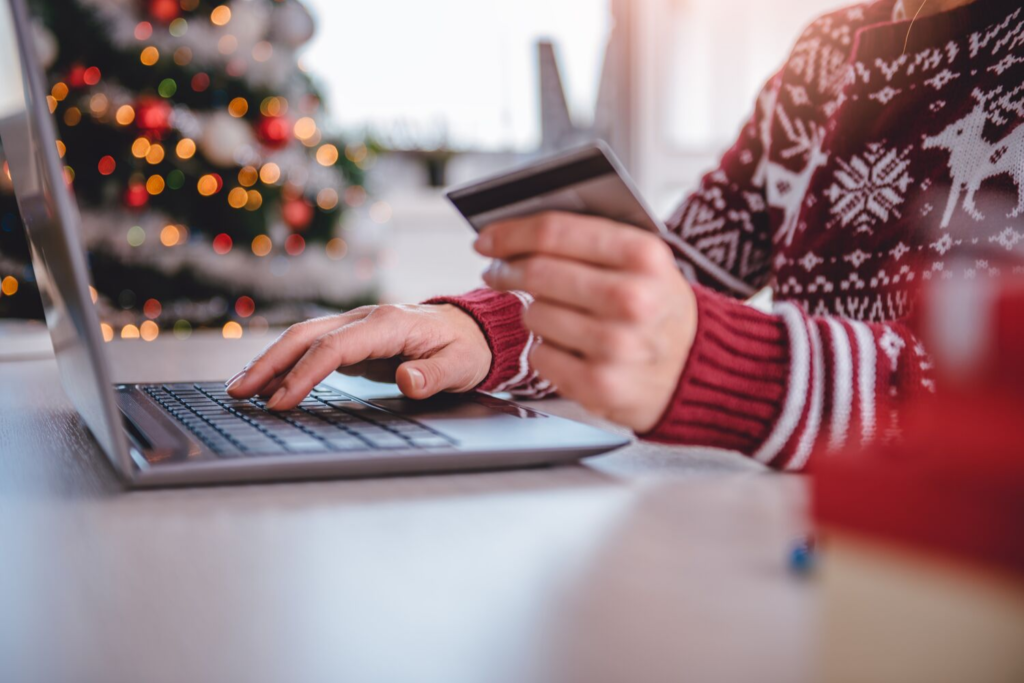 5. Allows Honest Spending Discussions
Have you ever had a conversation like this in your house?
Husband: You spent way too much on Christmas gifts this year!

Wife: No, I didn't! I was smart about the shopping and got plenty of good deals.

Husband: Well, how much did you spend on all of this?

Wife: Uhm…. Well…. I'm not exactly sure….
Maybe you did do a great job of keeping the Christmas spending down, but if you don't have the numbers, it's hard to have a real conversation about it. Keep track of it so you can talk honestly about it with your spouse.
6. Helps you save money for next year
At the end of the Christmas season, have you ever thought, "I wish we'd put away more money to prepare for Christmas!"
You're not alone. Even those of us who try to save for Christmas often underestimate what Christmas really costs.
By tracking your Christmas gift spending, you can get a more accurate idea of what you spent and that can help you plan ahead for next year.
7. Keeps your stocking stuffer spending in check
Spending on stocking stuffers can often feel like a black hole. How did all those tiny things add up to so much money?! You don't want to blow your whole budget on tiny gifts!
8. Helps you remember where you hid things
Have you ever found a Christmas present in July? You sure did a great job of hiding it from the kids, but you hid it from yourself too! If you use a Christmas gift budget planner, you can keep track of where you hid things so you don't lose them before Christmas morning.
9. you can Ring in the New Year with no regrets
Most importantly, you want to leave the holiday season without any regrets. A January holiday debt hangover is no fun. Avoid holiday overspending and you can spend your January focusing on losing those 5 lbs of Christmas cookie weight instead of stressing over your credit cards.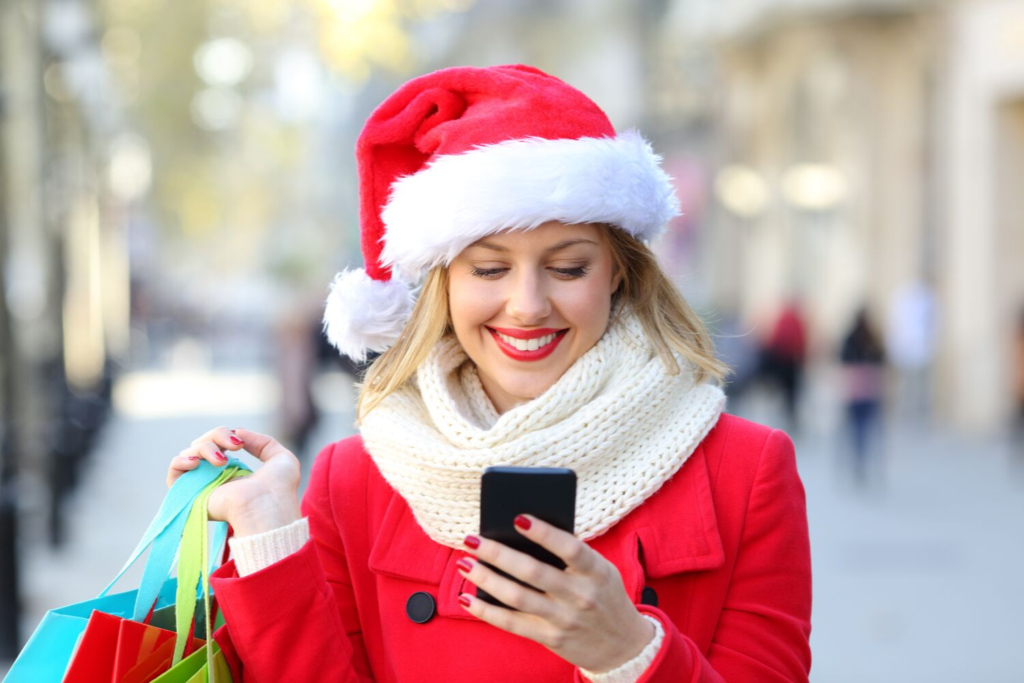 What is a reasonable Christmas gifts budget?
A lot of us ask ourselves what's "reasonable" to spend on Christmas. That's a hard question to answer, but you can look at what others are doing to gauge if you're spending more or less than average.
In a 2018 Gallup poll, the average American consumer planned to spend around $800 on Christmas.
Of course, what's reasonable for your family to spend on Christmas is affected by your family income. Most Americans spend somewhere around 1-2% of their annual pre-tax income on Christmas.
Here's a chart of what that would look like for various incomes:
Christmas Budget By Income
| Family Income | 1% | 1.50% | 2% |
| --- | --- | --- | --- |
| $20,000 | $200 | $300 | $400 |
| $40,000 | $400 | $600 | $800 |
| $60,000 | $600 | $900 | $1,200 |
| $80,000 | $800 | $1,200 | $1,600 |
| $100,000 | $1,000 | $1,500 | $2,000 |
| $120,000 | $1,200 | $1,800 | $2,400 |
You certainly don't have to spend in that range, but it gives you an idea if your spending is in line with what other Americans are spending in your income bracket.
How much should you spend per child on Christmas gifts?
How much to spend on each child for Christmas is a very personal decision based on many factors.
If you're wondering what others are spending, one survey found that the average American parent was spending $422 per child. Another survey found an average of $330 on all children in the family combined.
I've heard about families who have spent as little as $30/child and as much as $1,000/child, so the range is huge.
Factors that affect how much you choose to spend could include:
Family income
Current financial situation (debt, job security, etc)
Savings available
Number of children in the family
Ages of children (older kids often mean more expensive gifts)
If you're using the 1-2% of a family's income rule from above, you might assume that ⅔ of that gift budget is spent on the kids.
If you figure that the average family has 2 children, you'd get a range an average range of spending that looks like this:
Christmas Gifts Budget Per Child By Income
| Family Income | Low | Medium | High |
| --- | --- | --- | --- |
| $20,000 | $67 | $100 | $133 |
| $40,000 | $133 | $200 | $267 |
| $60,000 | $200 | $300 | $400 |
| $80,000 | $267 | $400 | $533 |
| $100,000 | $333 | $500 | $667 |
| $120,000 | $400 | $600 | $800 |
How many gifts should you give per child for Christmas?
The number of gifts you choose to give each of your children for Christmas is very personal. I've heard of families doing as few as 3 and as many as 10+.
Here are are some different ideas for how many gifts to give:
The 3 Gift Rule
The 3-gift rule is the idea that children should receive 3 gifts each for Christmas because that's how many Jesus received from the wise men (gold, frankincense, and myrrh).
The 4 Gift Rule
With the 4 gift rule, each child gets 4 gifts. They get something they:
Want
Need
Wear
Read
The 5 Gift Rule
The 5 gift rule for Christmas is a fun new twist on the 4 gift rule. It's the same 4 gifts (want, need, wear, read) plus a "to do" or "experience" gift.
I love this idea because most kids don't need more toys, but we do need more time doing fun things together.
Christmas Gifts Budget: Are You Ready to Get Started?
No matter what your budget, income, or how extravagant (or simple) your Christmas gift-giving will be, you need a plan! A great way to get started is with this free printable Christmas gifts budget planner!