DISCLOSURE: This post may contain affiliate links, meaning when you click the links and make a purchase, we receive a commission. Also an Amazon Associate, I earn from qualifying purchases. DISCLAIMER: The information and opinions within this content are for information purposes only. Guidance is based on personal interpretations and in no way, represents legal or financial advice. For more information, read my disclosure policy.
Motherhood runs on coffee. Am I right, ladies? Coffee is what helps you get up after a long night up with the baby. It's also what brings you moments of joy during the tornado of the teen years.
Coffee picks us up and helps us keep going. If you're trying to cut your budget, I bet you're looking at ways to save money on coffee. I have good news… cheaper coffee doesn't have to be worse than expensive coffee. In fact, it's often better!
The Hunt for the Best Cheap Coffee
My husband and I decided to start drinking coffee regularly at home last fall. My husband has been a lifelong coffee drinker but mostly drank it at the office (free is always good, right?).
I was new to drinking coffee (because I apparently lived under a rock for my first 38 years of life!). While we both knew we appreciated good coffee, we're frugal and wanted to do it inexpensively. So, we searched for the best cheap coffee.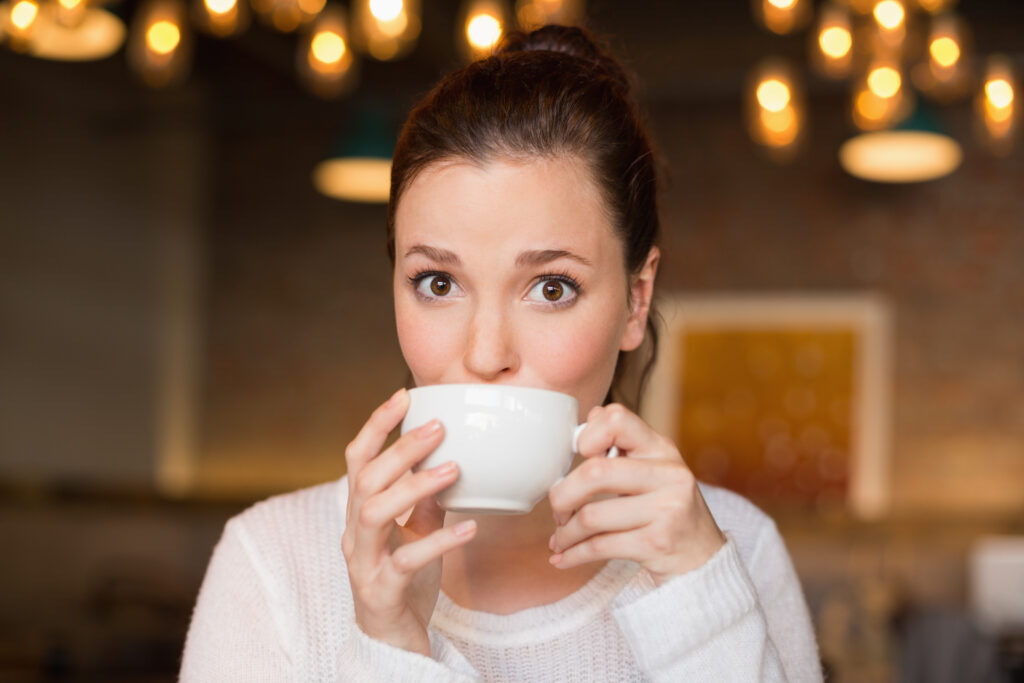 At first, we tried using a french press and a burr grinder, as recommended by most of the "coffee snobs". It was tasty, but a pain to clean and I couldn't stand the sludge in the bottom of the cup.
In order to keep the fresh-ground taste while increasing the convenience, we got a Cuisinart Grind-and-Brew machine. This amazing machine grinds the coffee for you and brews it on a timer. It's so wonderful to wake up to!
Below is a link to the newer model of the one we have. We found our older one on Craigslist for $30. Because many people are switching to K-cup machines, there are currently plenty of excellent coffee machines available on Craigslist and Facebook Marketplace.
Our Best Generic Coffee Criteria
When it came to searching for coffee, we wanted:
Whole Bean
Medium Roast
Bold, flavorful
Inexpensive
Preferably Fair Trade Certified
We tried almost every possible coffee available in our local grocery stores that fit these criteria. We also tried some local fancy coffees and expensive grocery store coffees to have some comparisons.
What is Fair Trade Certified or Fair Trade Organic Coffee?
You can read more about what Fair Trade Certified means on the organization's website. In a nutshell, it means that the coffee has been grown and harvested in a way that respects the environment, workers, and the community.
From a financial perspective, Fair Trade Certified coffee is often more expensive than ones that are not, but that's not always the case.
If this is something that's important to you, choosing a store-brand generic coffee might be a solution that helps your conscience and budget at the same time.
Store-Brand Generic Coffee Vs. Brand Name Coffee
In our coffee taste testing over the last 9 months, we've tried brand names and store-brand generics alike. Surprisingly, we found that we generally PREFERRED many of the store-brand generic coffees over the brand names.
Of the brand name whole bean coffee available in grocery stores, our favorite is Eight O'Clock brand. It's smooth and tasty. It is not Fair Trade, though.
Since we enjoyed the generic coffees so much, I decided to start compiling a list of our favorites and have some other people give opinions too. My taste testers included me, my husband, both of my parents, and a few friends.
All the testers are people that enjoy good coffee, but none of them consider themselves "coffee snobs".
I narrowed down my favorite generic coffees to a list of five. I had my testers try them all and give them their impressions. The conclusion? EVERYONE LIKED ALL OF THEM! I guess I did too good of a job of narrowing them down first!
Below is my list of the best generic coffee, in no particular order.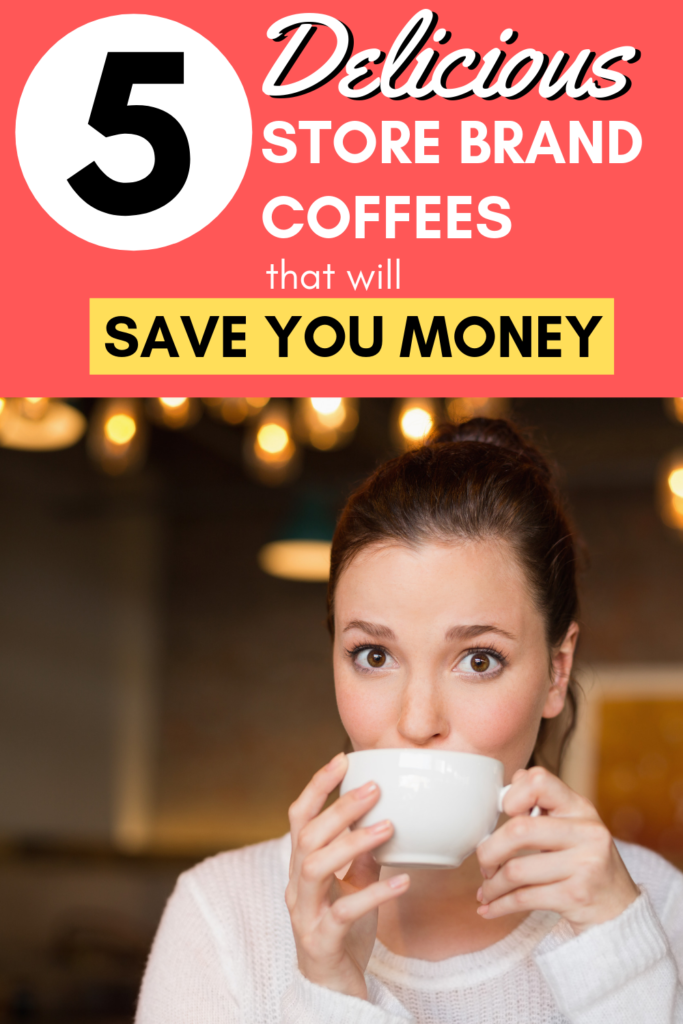 Best Generic Coffee (Whole Bean)
1. Barissimo Fair Trade Organic Whole Bean Coffee Peru (Aldi)
My dad said this one tastes "like restaurant coffee" and he meant that in a positive way. It's smooth, non-offensive, and classic tasting.
I liked the taste of this coffee, but it's a little boring. Also, this was the only one that consistently gave me terrible heartburn and acid stomach. I was the only one who had that issue with it, though, so maybe it's just me. If this is an issue that you have, I'd steer clear of this one.
The current price of the Aldi Peru coffee is $4.99 for a 12 oz bag, which works out to $6.65/lb.
2. Barissimo Fair Trade Organic Whole Bean Coffee Honduras (Aldi)
This coffee is even, smooth, with no burnt taste. It's a great cup of coffee and earned rave reviews from all of my testers. Personally, I LOVE this coffee. It's definitely in my top few, of all I've tried (and we've tried MANY).
The current price of the Aldi Honduras coffee is also $4.99 for a 12 oz bag, which works out to $6.65/lb.
3.
Organic Tierra Del Sol Medium Roast Whole Bean Coffee (Target)
Target's Archer Farms Organic Tierra Del Sol coffee is bold, robust, a bit smoky (burnt), and very tasty. It is also fair trade certified.
Current price is $5.99 for a 10 oz bag, which is $9.58/lb.
Although we really liked the taste of this coffee, I felt that it's a little too pricey to be our everyday coffee.

4. Kirkland Signature Colombian Supremo Whole Bean Coffee (Costco)
Kirkland Columbian Supremo coffee has a nutty, full-bodied flavor. It's a smooth, tasty cup of coffee. The large bag (3 lbs) does make it difficult to keep fresh if you're not using a large amount per day.
The current price of Kirkland Colombian Supremo coffee is $15.69 for a 3-lb bag, which is $5.23/lb.
This is the least expensive coffee on this list but is also the only one that is not fair trade certified or organic.
If you want fair trade, I'd recommend the Kirkland Signature House Blend Coffee (roasted by Starbucks) instead, which is a similar price ($10 for a 2-lb bag or $5/lb) and is fair trade certified.
Note that Kirkland House Blend is not organic. I'm personally not a fan on the Starbucks-type flavor of the House Blend. I actually returned the partial bag of Kirkland House Blend that we tried.
(Side note: I've written before about my love/hate relationship with the Costco return policy. In this case, I was glad I didn't have to use up 2 pounds of coffee I didn't care for.)
I know many people who LOVE Kirkland Signature House Blend Coffee though. It's certainly one of the best deals available on a quality, fair-trade coffee. Just not our cup of tea… err… coffee. Haha.
5. AmazonFresh Organic Fair Trade Peru Whole Bean Coffee (Amazon)
My dad said this tasted like "a good old-fashioned cup of coffee". It's mellow, balanced, and not bitter. It's just good all-around coffee. With a price that's somewhere around $23 for three 12-ounce bags, it comes out to about $10/lb. This price can be lowered by ordering with subscribe-and-save.
Also, note that AmazonFresh items are available only to Prime members.
The regular price for this coffee is a bit high, so I probably wouldn't buy it again unless I was getting a special price and/or subscribe-and-save deal. If you don't have Aldi or Costco available, this is a decent option, though. It's still much less expensive than many organic fair trade coffees out there.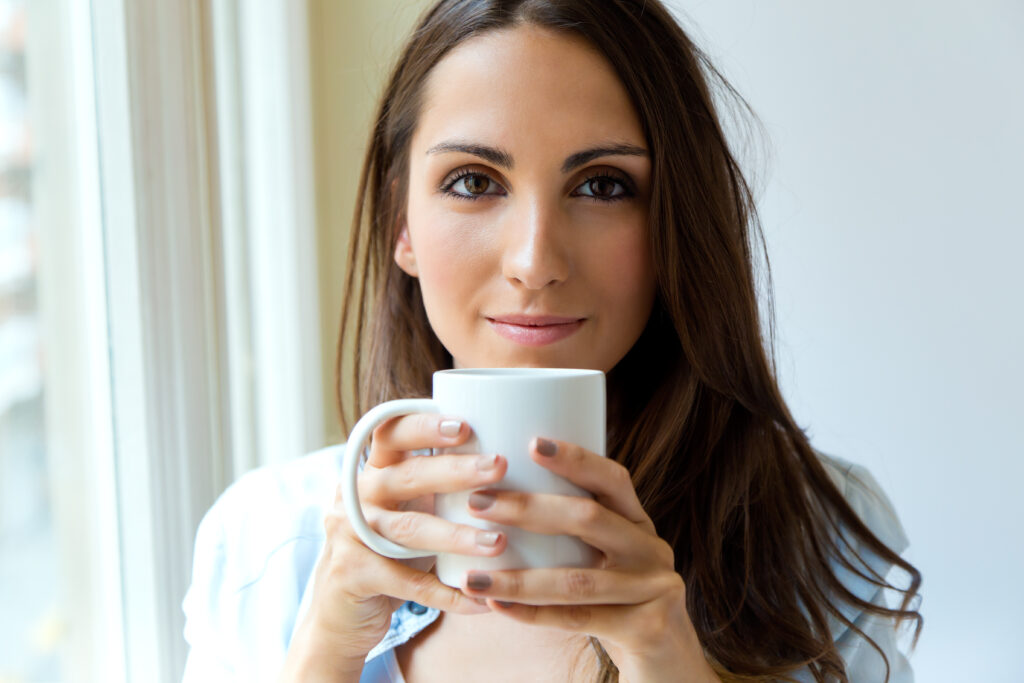 Which Best Generic Coffee Will We Drink?
Based on price, we will not be choosing the Target or Amazon coffees as our everyday option. I would consider picking either one of them up if they were on a good sale, though. I also won't be buying the Aldi Peru because it always seems to give me heartburn.
We love the Aldi Honduras Coffee and Kirkland Colombian Coffee, so those will be our go-to coffees.
Because the Aldi Honduras coffee is close to the same price and is Fair Trade Certified, I am going to try to buy it more often. I also like that it comes in small bags, so I don't have to worry about it getting stale before we finish the bag.
We enjoy trying new coffees though, so I will pick up any interesting ones I come across in the store. If you have any suggestions for great whole bean generic coffee, please tell me about them below!
More About Saving Money on Coffee
If you'd like more ways to save on coffee, check out my post about the cheapest k-cups, how much coffee is in a k-cup, and my post about the cost of k-cups vs drip coffee.