DISCLOSURE: This post may contain affiliate links, meaning when you click the links and make a purchase, we receive a commission. Also an Amazon Associate, I earn from qualifying purchases. DISCLAIMER: The information and opinions within this content are for information purposes only. Guidance is based on personal interpretations and in no way, represents legal or financial advice. For more information, read my disclosure policy.
Have you ever wondered how much coffee is inside a k-cup? And are you over-paying for that coffee?
After my first coffee post about the best generic coffee, a reader requested that I look a little deeper into k-cup coffee and find the cheapest k-cups. If you want to know the final conclusions, check out my post about the cheapest k-cups available and the cost of k-cup vs drip coffee.
First, I wanted to figure out exactly how much coffee is in a k-cup. It's time to do a little coffee math! So how much coffee is in a k-cup? Generally around 9-12 grams, with light roast coffees having the least and "bold" coffees having the most. Read on to find out more!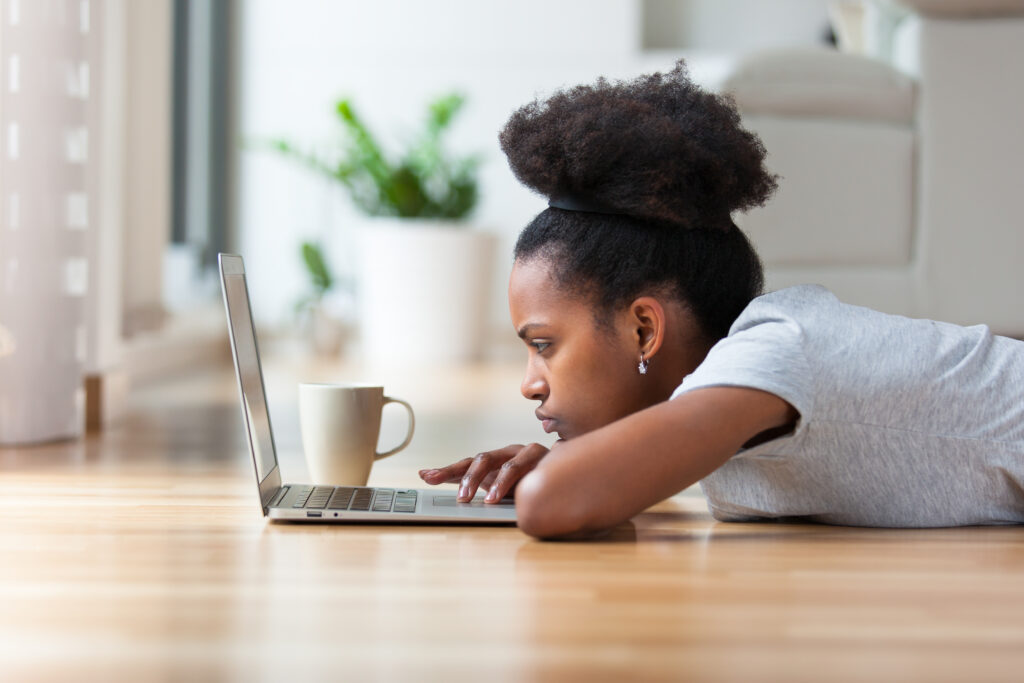 How Much Coffee Is In a K-Cup?
How much coffee is in a k-cup depends on the type of k-cup:
Breakfast blends or light roasts tend to have around 9-9.5 grams.
Medium roasts usually have around 10-11 grams.
Dark roasted coffee and "extra bold" k-cups have 11-12 grams (with a couple brands having as much as 14g).
How Many Grams of Coffee Are in a K-Cup?
Overall, there are around 9-12 grams of coffee in a k-cup. The amount varies based on the coffee type, as noted above.
How Many Ounces of Coffee Are in a K-Cup?
In ounces, the amount of coffee in one k-cup varies from about 0.3 ounces to 0.4 ounces.
How Much Does a K cup Weigh?
The packaging for a k-cup weighs around 3-4 grams, depending on brand. Added to the coffee weight, the total K-Cup weighs around 12-16 grams (0.4-0.6 ounces).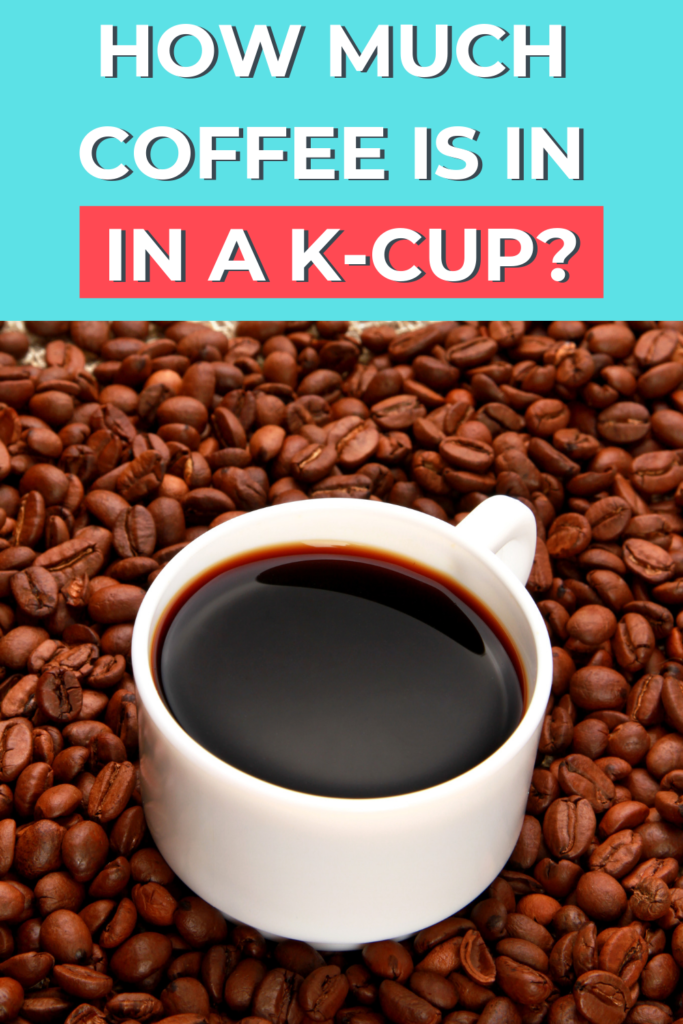 What Does Extra Bold K-Cup Mean?
K-Cups that are labeled "extra bold" are advertising that they have a bit more coffee inside. It's generally only a difference of 1-2 grams more, though.
How Many K-Cups Make a Pound of Coffee?
The average k-cup contains around 11 grams of coffee. There are 453 grams in a pound. 453 divided by 11 = 41 k-cups equals one pound of coffee.
How Much Does an Average K-Cup Cost?
In a small package at the grocery store (not on sale), an average brand-name K-Cup costs around $0.75/each. Of course, there are ways to get them much cheaper with sales, buying in bulk, etc. Check out my post about the cheapest k-cups available.
How Much Coffee Can You Make From a K-Cup?
Most coffee experts recommend that you use a ratio of around 10 grams of coffee (or 2 rounded tablespoons or 1 level coffee scoop) for every 6 ounces of water. Since a single k-cup only has around 9-12g of coffee inside, 6-8 ounces of coffee is how much one k-cup should make.
Of course, you CAN use one k-cup to make more coffee, but it will reduce the flavor and produce more watered down coffee. Since the average basic coffee mug holds around 12 ounces of coffee, most people would need to use 2 k-cups to make a single mug of good coffee. For comparison, a Starbucks tall size is 12 oz.
Can You Re-Use K-Cups?
You could re-use a k-cup, but it would make pretty terrible coffee. I think there are much better ways to save money on coffee, without sacrificing quality and taste. If you want something reusable, a more sensible method would be to purchase a reusable k-cups like this one.
How Much Does a Pound of K-Cup Coffee Cost?
If the average k-cup costs $0.75 and it takes 41 k-cups to equal a pound, then a pound of k-cup coffee would cost 41 x $0.75 = $30.75 per pound. Wow, that's some expensive coffee!
In my post about the best generic coffee, I found that I can buy EXCELLENT, whole bean, free-trade, organic coffee for around $6 per pound. Of course, that's comparing brand name k-cups to generic coffee.
Want to know how the cost of a k-cup compares to the same brand of drip coffee? Check out my post comparing the cost of k-cups vs drip coffee. Or if you want to stick with k-cups, check out my post about the cheapest k-cups available.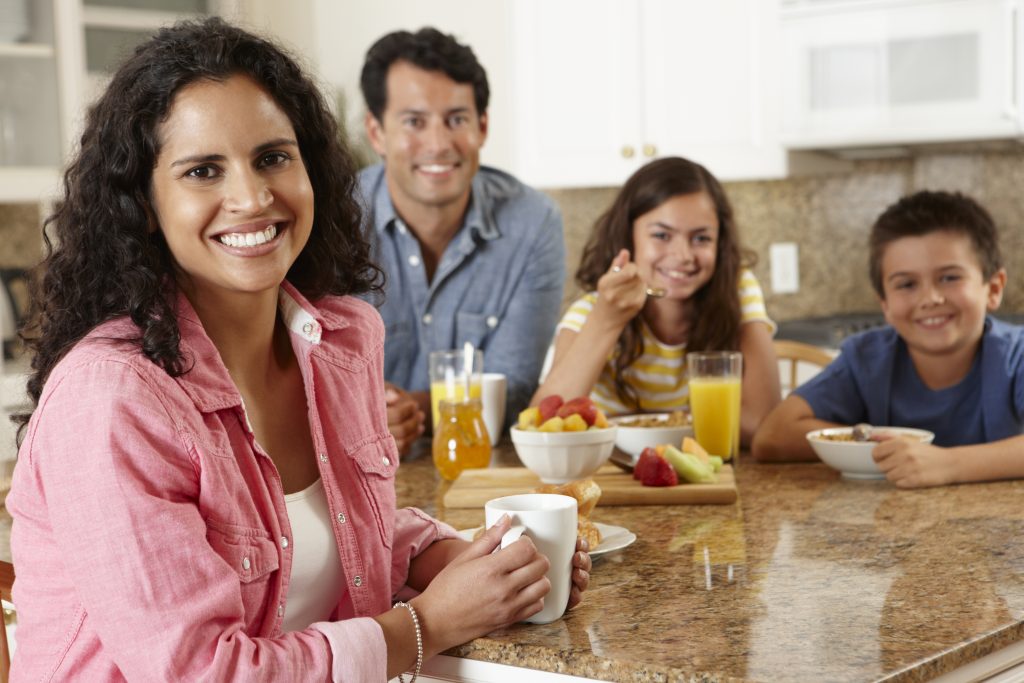 More About Saving Money on Coffee
Check out the rest of my posts about saving money on coffee: