Note: This post may contain affiliate links. That means that if you click on them and buy anything at all, I'll get a small commission from the sale (at no additional cost). As an Amazon Associate, I earn from qualifying purchases. For more information, read my disclosure policy.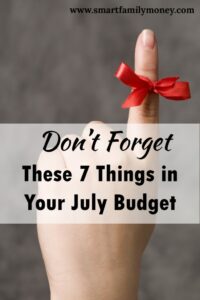 We're getting into the heat of the summer and it's time to make your July budget! Here are some things you might be forgetting from your July budget:
July Budget Items
1. School Supplies
Mid to late July is when the school supplies start going on sale. Be prepared to snag the crayons, glue, and scissors while the prices are low. Of course, don't be sucked into buying more than the kids need!
2. Festivals
July is a common time for county fairs, church festivals, and street fairs. If you plan on attending, make sure you've set aside some money for funnel cakes and carousel rides.
3. New Glasses
If you have a kid in glasses, it's smart to get their eyes examined before school starts. Of course, shop around for the best value on glasses for kids.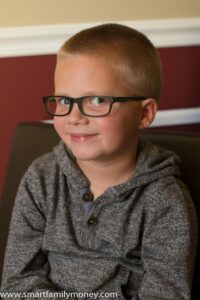 4. Sports Physicals
If you have kids participating in sports this fall, they'll likely need a physical. Get this taken care of in July before the doctors are booked solid in August.
5. High Electricity Bills
July is often the hottest month of the year, which means you're probably running your air conditioning non-stop. If you're not on a budget plan with your utility, plan on a very high electricity bill. Also, look into a budget plan!
6. Pet Boarding
Fido (or Perry in our case) probably can't go along on all of your summer adventures, so make sure you budget for pet boarding.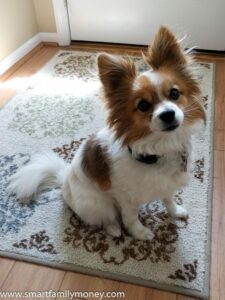 7. Summer Clothing Sales
Shorts, tanks, and swimsuits will all be on clearance this month. If you know what sizes you'll need for next year, this is a good time to stock up. I also usually buy some "back to school" clothes in the summer clearance, because my kids will be wearing short sleeves into November around here.
What did I miss? What are you including in your July budget? Comment below!