Note: This post may contain affiliate links. That means that if you click on them and buy anything at all, I'll get a small commission from the sale (at no additional cost). As an Amazon Associate, I earn from qualifying purchases. For more information, read my disclosure policy.
Have you heard about Ebates? Probably you have because every money-saving blogger seems to mention it in every single post. It's a bit exhausting, isn't it?
If you haven't heard of it, Ebates is a shopping portal where you can use coupons and earn money back from online purchases if you click through their site (or browser add-on) first.
Every post talking about Ebates sounds something like this:
Earn FREE MONEY back for the purchases you're already making! You'd be crazy not to sign up!
And every post you find about why NOT to join Ebates sounds something like this:
You shouldn't join because you HATE FREE MONEY! And you already have TOO MUCH MONEY!
Do you know why all the posts sound like that? Because the blogger gets $25 for every person they refer. That can add up very quickly for them!
I know you're too smart for this nonsense, mama. Let's get real here.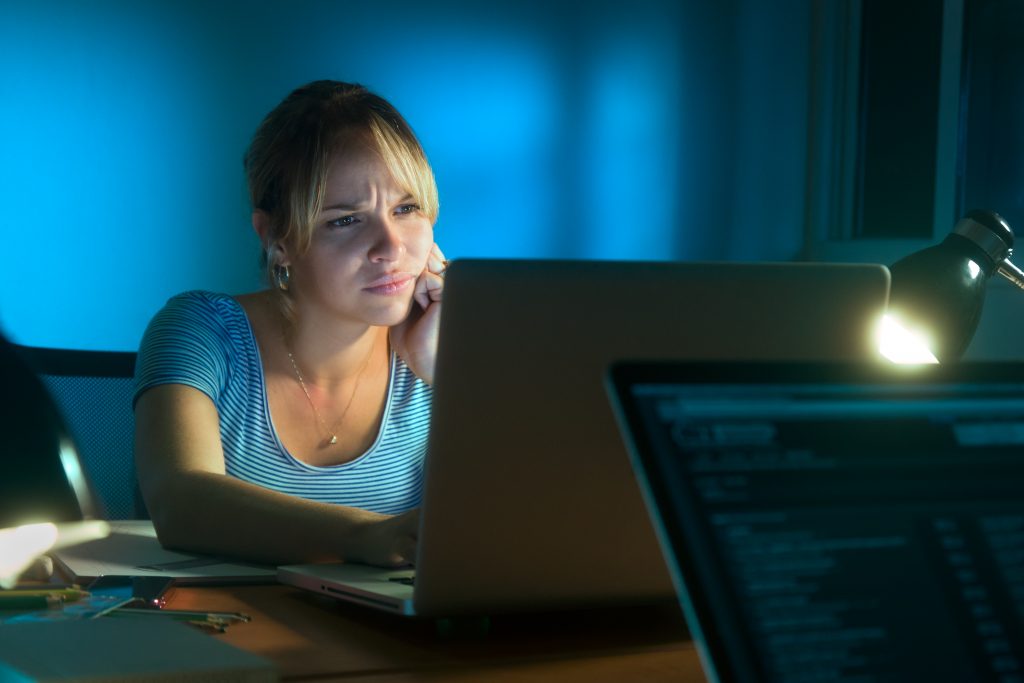 This is not one of those posts telling you that you shouldn't join because you hate free money. This is a post about why you REALLY shouldn't join Ebates.
My Ebates Confession
Before I get into the truth about why I don't think you should join Ebates, I have another bit of truth to share…
I joined Ebates! Why? Because I could get a sign-up bonus and a little money back on those things I buy anyway! I like free money! You can't pass up free money either, right?!
I'll tell you more about my personal experience after I share why I think you shouldn't join Ebates.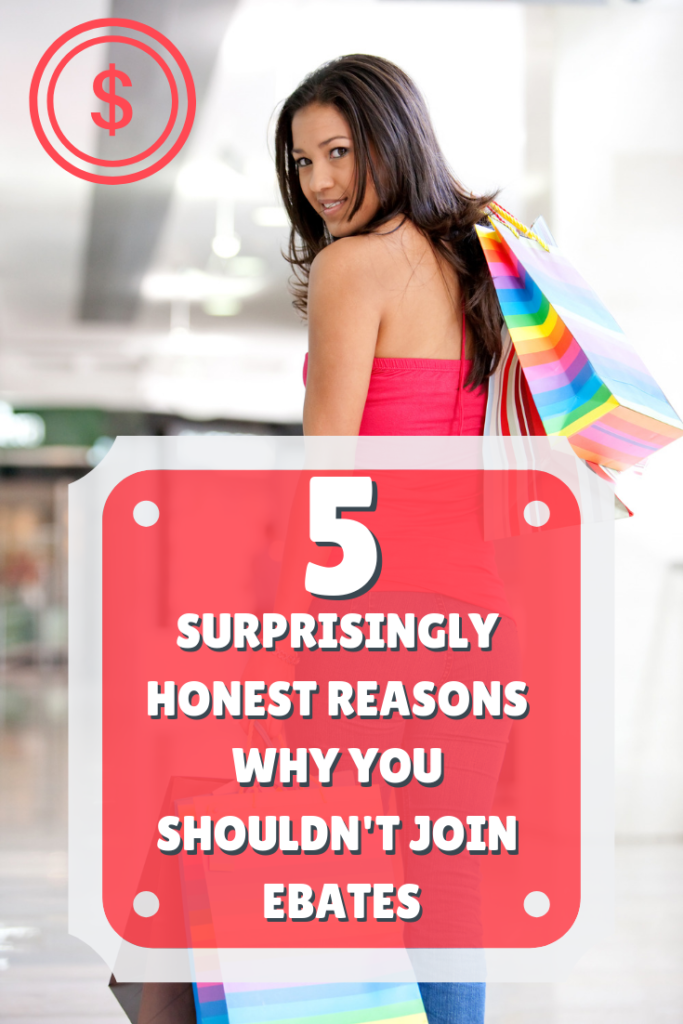 5 Reasons Why You Shouldn't Join Ebates
1. You're Not Actually Saving Money If You're Spending Money
If you spend $100 and you get a 10% rebate, you did NOT save $10. You spent $90. That $10 is not "free money". It's money that would probably serve you better if it had never left your bank account.
Now I hear what you're thinking… But I have to spend money to live! Even if I cut all the unnecessary things, we still need clothes, toiletries, and food!
Unfortunately, most of what is on Ebates are things that most people would classify as wants, not needs. Let's take a look at some deals on Ebates now:
Macy's will give you 10% cash back on Calphalon cookware! – Is that a necessary purchase?
You can get 8% cash back on a Michael Kors smartwatch!
Lowes is on there and home repairs are a need… but the current Lowes rebates are only for things like cabinets and appliances, not items for basic home repairs.
Anytime I've tried to use Ebates for basic needs, I've struggled to find what I was looking for amid all the offers for. There are always plenty of offers for "wants", though.
2. You Should Borrow or Buy Used Instead Instead of Using Ebates
Many times, there are ways to avoid spending money in the first place. Whenever possible, you should use what you have or borrow something from friends or family.
You know that shopaholic sister-in-law you have? She'd be happy to lend you her beautiful baby gear and her incredible collection of craft supplies.
If you don't have someone to borrow from, check out Craigslist, Facebook Marketplace, or your local resale shop first. Especially in the case of kids' stuff, you can get like-new items for amazing prices.
Which is better for your finances? 2.5% cash back from Ebates on a stroller from Baby Depot? Or a FREE stroller from your sister-in-law's basement?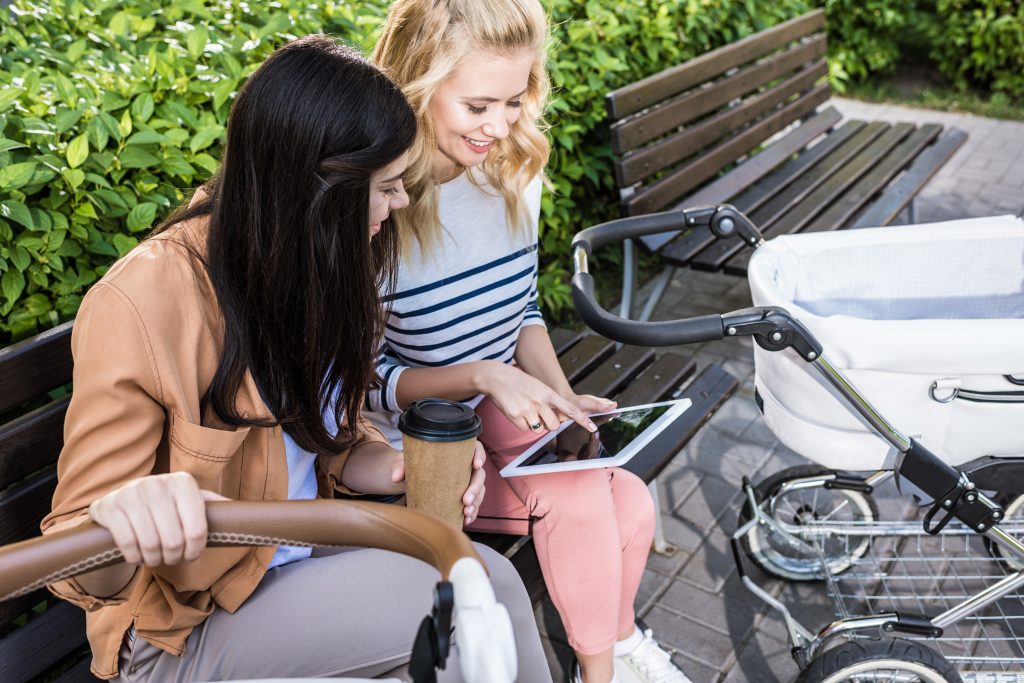 3. Ebates Encourages More Spending
My mom taught me to always distrust something that's free. Companies don't give away something for free for no reason.
How Does Ebates Make Money?
When you buy something through an Ebates link, Ebates gets a commission from the retailer. Ebates gives you part of that commission as a rebate and keeps the rest for themselves.
And why are those retailers willing to pay Ebates? Because they know it encourages you to spend more! And they get to track your buying habits.
I hear what you're thinking, though… Not me! I would never spend more because of advertising! OK, maybe you are the rare exception who is immune to advertising… Even so…
4. The Best Ebates Are Often Not For the Stores With The Best Prices
Have you looked through the stores that offer high percentages on Ebates? They're the same stores that are constantly advertising 50% off sales with an additional 20% off coupon.
How can stores offer such "amazing deals"? Because their original prices are absurdly high!
Now, if you play those stores' games, you can sometimes get an amazing deal. (Kohls, I'm looking at you! I love/hate you!)
Those stores have those games because they know it causes people to spend more money. Maybe a few purchases are actually a good deal for the customer, but many are not.
An Ebates Comparison Example
Shoes.com is currently offering a 20% off coupon PLUS 12% back. Sounds amazing! Let's shop around for a pair of shoes: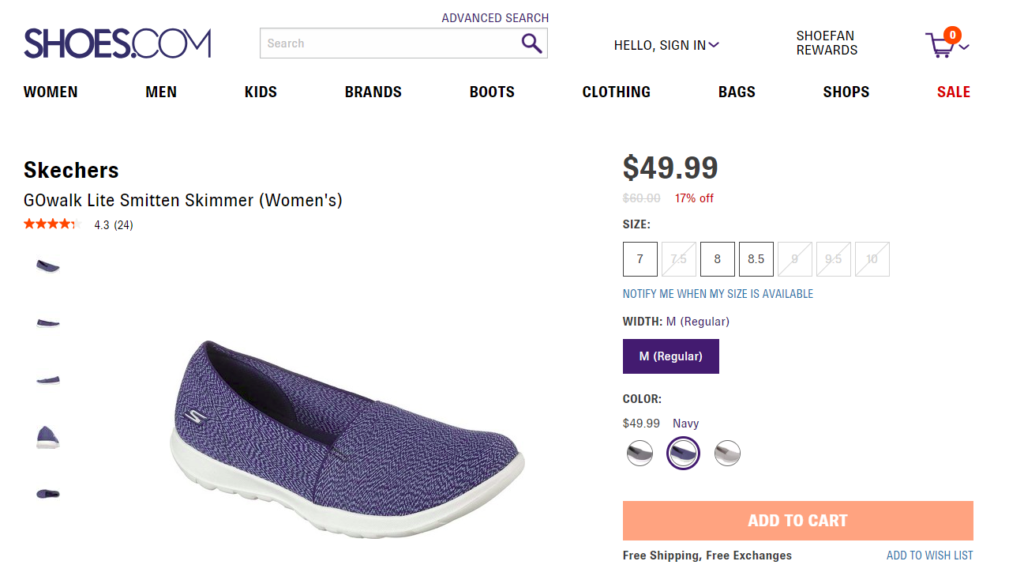 It's already 17% off and then we'd get another 20% off, bringing the price to $39.99. THEN we'd get a 12% rebate of $4.79, bringing the total net cost to $35.20. That's a great deal, right? Let's just shop around at other stores…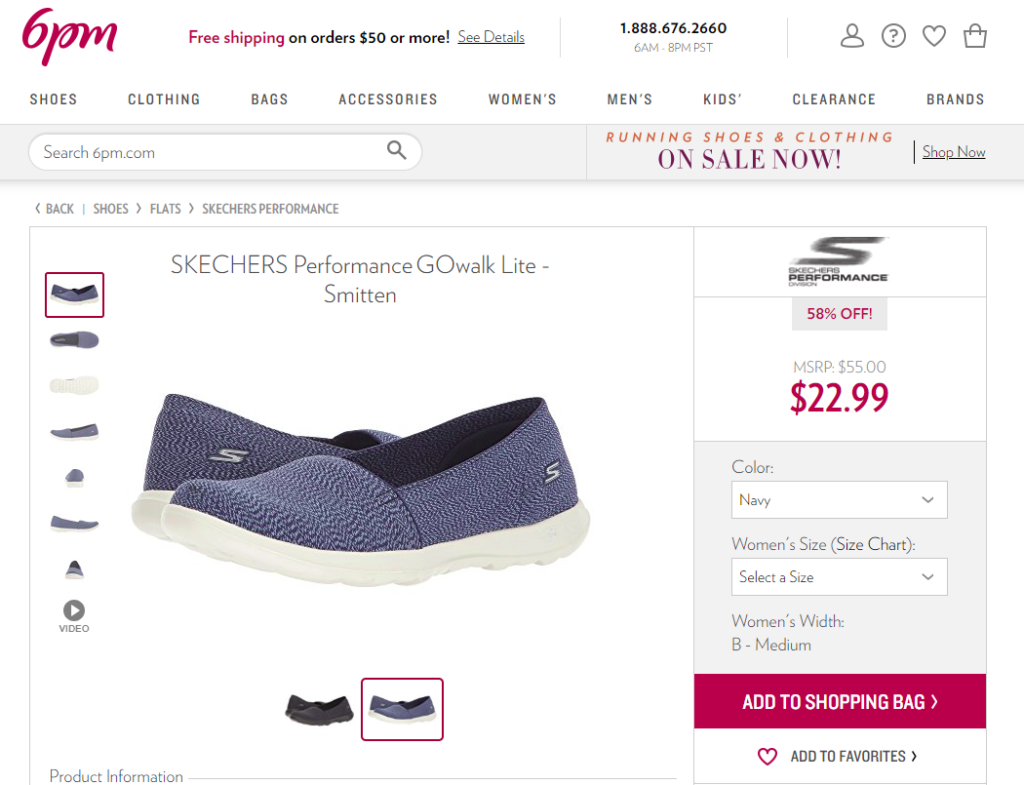 Same shoes! Price of $22.99, which is $12.21 cheaper without using Ebates. Now, 6pm.com requires a $50 purchase to get free shipping. But even if you paid the $3.95 shipping charge, you'd still come out $8.26 ahead.
By skipping the Ebates nonsense, you can save time AND money.
5. You Have More Important Things To Do To Help Your Finances
This is the most important reason I don't think you should join Ebates. You're considering it because you're looking for ways to help your family's finances, right?
There are so many more important things you should be doing to help your family's finances than worrying about Ebates.
You should be:
Tracking your spending.
Examining your big expenses like housing and cars (and maybe moving or selling a car!).
Cooking and meal planning.
Working on a debt snowball (or avalanche if you prefer).
Selling everything you don't need.
You're working on all of this AND taking care of your family? Mama, you do not have time for messing around with Ebates! Or reading blog posts that treat you like an idiot who hates free money.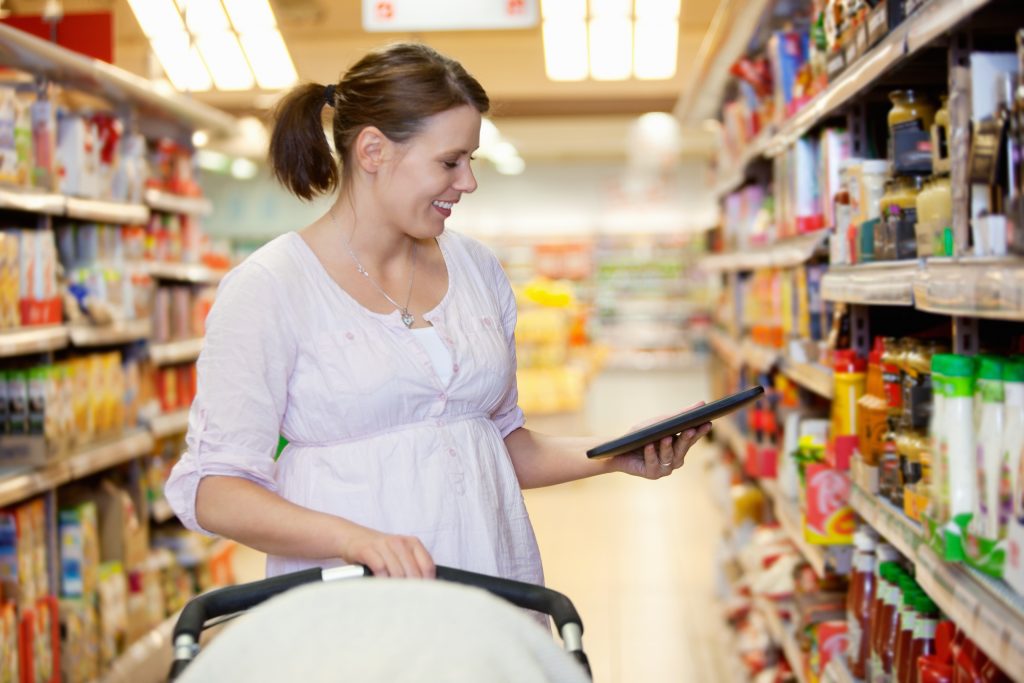 My Personal Ebates Story
I already admitted that I joined Ebates a couple years ago. I was lured in by the promise of a $10 sign-up bonus and FREE MONEY on the purchases I was already going to make. You understand that!
So, how did it go for me? Well, I checked out the current deals at the time and didn't see anything I needed.
I've checked back a few times since then, thinking I might be able to find a good deal. Like the shoe example above, I always found a better price elsewhere, without needing to wait for cash back.
I'm keeping my Ebates account and I will probably check back in again, but before I use it, I will make sure:
Spending this money is currently in my financial plan.
I can't borrow the item or buy it used.
There isn't a better price elsewhere.
I'm serious that I don't think you should sign up for Ebates. It's not because I think Ebates is a scam. There are just better ways to save money and more important things to spend your time on.
Ebates will not solve any of your financial problems (and it has the potential to create a few more if you overspend).
I considered adding my Ebates referral link here in case you decided to sign up anyway. After all, I could make $25 per referral. That's a lot of money!
Instead, I decided to be the first blogger in history to write a post about Ebates without giving a referral link. I'm not going to play games with you.