DISCLOSURE: This post may contain affiliate links, meaning when you click the links and make a purchase, we receive a commission. Also an Amazon Associate, I earn from qualifying purchases. DISCLAIMER: The information and opinions within this content are for information purposes only. Guidance is based on personal interpretations and in no way, represents legal or financial advice. For more information, read my disclosure policy.
What's that expression about cleaning with kids at home? "Cleaning with kids in the house is like brushing your teeth while eating Oreos." Do you feel that way? I do!
Unfortunately, I can't wait for the kids to move out before I clean again.
I also don't love buying expensive cleaning supplies that are probably not good for our health or the environment. I've wondered if there's an alternative.
Have you heard about Norwex? Chemical-free cleaning that really works? Let me guess – you have a mom friend who sells it? Yeah, me too…
Norwex products seem great, but like most MLM items, their prices are outrageous. Thankfully, there are a lot of great MUCH CHEAPER alternatives to Norwex!
Best Cheaper Alternatives to Norwex
| Product | Cheaper Alternative | Amazon Link |
| --- | --- | --- |
| Norwex Enviro Cloth | E-cloth Multipurpose cloth | |
| Norwex Window Cleaning Cloth | E-cloth window cleaning set | |
| Norwex Microfiber Mop | E-cloth deep clean mop | |
| Norwex Microfiber Mop | Generic microfiber mop (compatible with Norwex pads) | |
| Norwex Dusting Wand | OXO microfiber duster | |
| Norwex Dusting Mitt | E-cloth dusting glove | |
| Norwex Wool Dryer Balls | Woolzie dryer balls | |
| Norwex All Natural Laundry Detergent | ECOS Laundry detergent | |
What is Norwex?
Norwex is an MLM (multi-level marketing) company that sells products for natural, chemical-free cleaning.
Their most popular item is the Enviro Cloth, which is a general-purpose microfiber cloth. The items are only sold through consultants, usually at home sales parties.
Is Norwex a Scam?
I believe the Norwex items are quality products. If you've read my blog for a while, you already know that I think you should avoid home sales parties if you want to protect your budget.
Like most MLM products, I think Norwex products are greatly overpriced. Is Norwex a scam? No, I don't think it's a scam, but I do think it's way too expensive!
Do Norwex Cloths Kill Germs?
You may have heard that the silver in Norwex cloths makes them "self-cleaning".
Some people even claim that you can wipe up something covered in germs and then just continue cleaning. Or a quick rinse is all that's needed to wash away all the germs. Is this true?
I enjoyed reading these scientific results from a scientist turned stay-at-home mom. I'd encourage you to read the whole article, but if you don't have time, here's a summary of her findings:
Norwex and similar high-quality microfiber cloths do a great job of picking up bacteria.
If they're only slightly dirty, they don't transfer many of the germs back onto a surface. This means it's ok to use them to clean up little kitchen messes with the same cloth throughout the day. The bacteria gets stuck in the cloth and doesn't get rubbed back onto surfaces.
Once bacteria are in the cloth, Norwex cloths do no better job killing germs than any other kind of cloth, including a basic cotton washcloth. They are definitely NOT "self-cleaning".
Simply rinsing the cloth does not remove all the bacteria. Even washing it in a washing machine doesn't. The only way to completely sanitize the cloth is to boil for 10 minutes.
Bottom line: High-quality microfiber cloths can do a great job of cleaning, but there is nothing magical about Norwex cloths. Microfiber can pick up bacteria, but it doesn't kill the germs.
TOP PICKS: Best Norwex Alternatives
Read on for all the details about the best alternatives to Norwex. First, here's a quick summary of my top picks:
Top Picks: Best Cheaper Alternatives to Norwex
Cheaper Alternatives to Norwex Enviro Cloth
E-Cloth Vs Norwex Enviro Cloth
If you'd like to try some high-quality microfiber cloths, there are certainly less expensive options than the $17.99 Norwex Enviro Cloths.
I've read a number of comparisons and reviews that state that E-Cloths are nearly identical to Norwex Enviro Cloths. Update: I've added a comprehensive E-cloth vs Norwex comparison.
The various specialty cloths that each company offers have pros and cons, but the quality is virtually identical.
The only difference is that Norwex cloths have silver in them and E-Cloths do not. Since the silver is there to act as a germ-killer and we know that Norwex cloths do not actually kill germs better than any other kind of cloth (*see above*), there is no need for the silver.
So what's the difference between e cloths vs Norwex? Mainly price, as far as I can tell!
I bought some E-Clothes myself and I LOVED THEM! They clean very well. They are very high quality and I was amazed at what I could clean with just water.
If you want to give E-Cloths a try, Amazon is an official seller. The starter 5-pack comes with 4 multi-purpose cloths and 1 glass cloth and works out to be about one-third the price of Norwex cloths. Check out the E-cloth starter pack at Amazon.com.
Is E-Cloth a Norwex Knock-Off?
No, E-Cloth is not a Norwex knock-off. The two companies were founded around the same time, in the mid-1990's.
E-Cloth is sold in retail stores and is popular in Europe. Norwex sells a very similar product through the MLM (multi-level marketing) system instead of retail stores.
Just because the products are very similar does not mean that E-Cloth is a Norwex knock-off. If you want to read more about my favorite (and least favorite) e-cloth products, check out my full e-cloth review.
Cheaper Alternative to Norwex Dusting Mitt
Norwex offers a dusting mitt for $19.49 and E-cloth has a comparable dusting glove that is similar in price.
E-cloth does offer a lower cost dusting cloth that might be a good alternative for a MUCH lower price. Check out the E-cloth dusting cloth at Amazon.com.
Cheaper Alternative to Norwex Enviro Wand
OXO Microfiber Duster Vs. Norwex Enviro Wand
Personally, I have the OXO Good Grips Microfiber Hand Duster and I LOVE IT. I have a dust allergy, so the process of dusting was pretty miserable for me.
With the OXO duster, I can pick up all the dust quickly without spreading it around the room (or into my nose!).
The OXO Good Grips Microfiber Hand Duster seems very similar to the Norwex Enviro Wand, but the OXO is 1/3 the cost. I haven't tried the Norwex wand, but I seriously doubt it is 3x better! The OXO duster is great! Check out the OXO dusting wand at Amazon.com.
Cheaper Alternative to Norwex Window Cloth
Cleaning windows to a streak-free shine with no chemicals or paper towels sounds great, right? But for $19.99?! That's just crazy. E-cloth offers a comparable product for about one-quarter of the price.
E-Cloth Window Cloth vs. Norwex Window Cloth
I bought an E-Cloth window cloth to try myself. A friend lent me her Norwex window cloth so I could compare. They both work really well, but they are a different style of fabric.
The E-Cloth window cloth is very thin and the Norwex window cloth is a thicker fabric. I preferred the thinner E-Cloth because it was easier to get into all the corners of my mirrors and windows.
If you'd like to try the E-Cloth window cloth, you can buy one with the starter kit, in a set with a window cleaning cloth, or by itself.
At first, I didn't think the waffle-weave window washing cloth that comes in the window cleaning set (waffle weave cloth & polishing cloth) was worth the extra cost. After some time, I grew to really love it. Check out the Ecloth window set at Amazon.com.
If you'd like to save some cost, you could skip the window cleaning kit and just go with the starter kit (4 general purpose cloths & one polishing cloth). Check out the E-cloth starter pack at Amazon.com.
Over time, I did discover that I needed additional polishing cloths. When you're washing a bunch of mirrors or windows, the polishing cloth will get wet and then be useless.
It's convenient to have another to swap it out with so I would recommend ordering extra polishing cloths if you can. Check out the extra polishing cloths set at Amazon.com.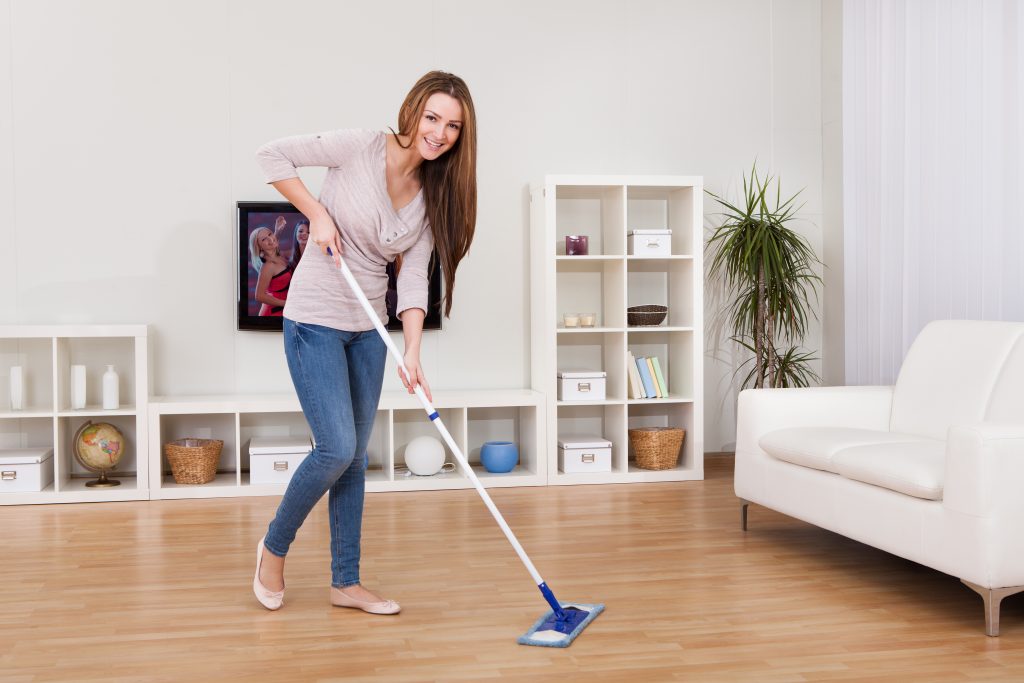 Cheaper Alternative to Norwex Mop
The Norwex mop system is similar in style to Swiffer mops, but with reusable microfiber pads instead of disposable pads. Many people love the mops but don't love the price of over $100.
E-cloth had a nearly identical product, but recently replaced it with a new model. The new model still appears to be a sturdy design for about 1/3 the price. A difference appears to be that the Norwex pads are no longer interchangeable. Check out the Ecloth mop at Amazon.com.
There are also other brands available in the same price range. One of the most popular is a non-branding microfiber mopping system. This one is interchangeable with Norwex pads too, so you can mix and match if you already have some Norwex items. Check out the unbranded microfiber mop at Amazon.com.
Cheaper Alternative to Norwex Dryer Balls
Norwex sells wool dryer balls for $29.99 for a set of 3. I'm a big fan of dryer balls, as they help reduce drying time (and save energy).
They also help to soften and remove static from clothes without fabric softener. Compared to fabric softener they're better for your skin, better for the environment (less waste and less energy), and less expensive. What's not to like?
But $29.99 for 3 dryer balls is INSANE. I have Woolzies brand, which cost about 1/3 the price of Norwex per dryer ball. Check out Woolzies Dryer Balls at Amazon.com.
Cheaper Alternative to Norwex Laundry Detergent
I know that many readers are searching for cheaper alternatives to Norwex laundry detergent. Personally, I use and love Ecos all-natural laundry detergent. It has all-natural ingredients and is environmentally friendly. It's also about half the cost of Norwex laundry detergent.
I feel like it also does a great job getting out clothes clean! I'm not alone in loving it – check out all the great reviews at Amazon.com!
I do also use this detergent to wash my e-cloths and they've held up very well. Check out Ecos Detergent at Amazon.com.

Cheaper Norwex Alternatives: My Personal Recommendations
As I mentioned above, I personally own and ABSOLUTELY LOVE and would recommend:
I LOVE my E-Cloths! I didn't expect to like them this much, but I'm totally convinced! The window cloth is amazing on windows, mirrors, and shiny surfaces.
The multi-purpose cloths do such a great job of cleaning all kinds of surfaces. My kitchen faucet is cleaner than it's ever been. The cloth even cleaned my stained Corian sink as well as a magic eraser.
When I first got them, I had so much fun walking around the house trying them out on different surfaces.
As I mentioned above, I eventually ordered extra polishing cloths. If they get wet while cleaning, they become useless and you need to swap them out.
I am constantly telling friends about e-cloths. It feels good that I'm not wasting money on unnecessary and unhealthy cleaning products and my house is sparkling!
If you're looking for other healthy non-disposable cleaning options, be sure to check out my post reviewing Swedish dishcloths.
You can also find more money-saving ideas in other cheaper alternatives posts. You may enjoy this post about cheaper alternatives to Young Living & Doterra essential oils.
Have you tried any of the cheaper Norwex alternatives? I'd love to hear your thoughts below!