Note: This post may contain affiliate links. As an Amazon Associate, I earn from qualifying purchases. For more information, read my disclosure policy.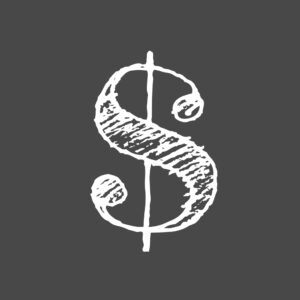 A few months ago, I spoke to a local mom's group about money management. I decided to do my presentation in a FAQ format to cover as many of the big topics as possible in my short presentation time. This is my online "handout." It covers the biggest questions moms have about money.
How Do I Get a Handle on My Money?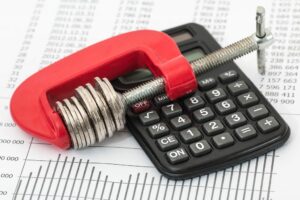 You need a budget. Really, there's no avoiding it. And the budget software I recommend to help you? It's fittingly called "You Need A Budget" (aka YNAB). That link is my referral link that gives you and me both a free month, but I'd recommend it anyway (and I did before their referral program). I had been budgeting for almost a decade before I started with YNAB and it was still revolutionary to my finances. If you want to read more about why I recommend YNAB over other choices, read this post comparing Mint vs. Every Dollar vs. YNAB. Yes, YNAB costs money, but I promise that it will pay for itself many times over.
How Should I Pay Off My Debt?
Use the Debt Snowball Method. I wrote a post about choosing a debt payoff method and another about how science proved that the snowball method works best. Digging out of debt is usually more about psychology than math. The website undebt.it can help you check out debt payoff plans with your own numbers. In the end, It really doesn't matter which way you get out of debt, though, as long as you DO IT. Your money already has to pay for your present lifestyle and your future life (through college and retirement savings). If you're also paying for your past life through debt, you're never going to get ahead.
How Can I Avoid Getting Into More Debt?
Set up and use a budget (see above).
Make sure that your expenses and income make sense and that you're living within your means. If you're not sure, take a look at your budget percentages. You might need to consider making big changes to reduce big expenses (house, car, etc) or increase income.
Use sinking funds to prepare for expected expenses.
Save up an emergency fund for the unexpected expenses. Whenever you use your emergency fund, look at whether it was something that should have been a sinking fund. For example, if you had to use your emergency fund for a car repair, then you should immediately start saving a sinking fund for your next car repair.
How Should I Save For My Kids' College?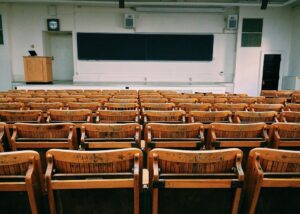 Significant college savings should only come AFTER consumer debt is paid off and your retirement is being fully funded. There are plenty of ways to pay for college, but no one will give you loans or scholarships to pay for your retirement. When you're ready, a 529 is the best option. If you want to know why I recommend 529's read my post comparing 529 vs ESA vs Roth IRA for college savings.
If you're in Ohio, the Ohio College Advantage 529 plan is highly rated and you'll gain an Ohio state tax deduction, so it's the obvious choice. A great well-rounded, low-cost investment option from College Advantage is the Vanguard age-based portfolios.
If grandparents or others want to contribute to the child's college savings, the 529 plan should be owned by the parents for the best position for financial aid. Grandparents can easily contribute to the parent-owned account, but it is best if they don't own a separate account for the child.
How Can I Teach My Kids About Money?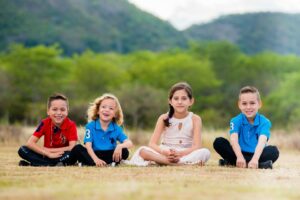 Kids need to learn about money the same way they learn about everything else. They need to talk about it, try things out, and make mistakes. The more open you are about talking about your own finances, the more than can learn from you. Talk about things like the cost of food, loans, investing, cost of utilities, and budgeting. Explain to them how your family has to make trade-offs with your money and tell your kids it's not in the budget sometimes. Even better than talking is allowing kids to handle some of their own money. I advocate for giving an allowance with no chores attached. You can also encourage a basic budget by giving them jars for spend / save / give. They could also use jars or envelopes for specific purposes, like an Xbox savings jar.
How Can I Spend Less on Eating Out?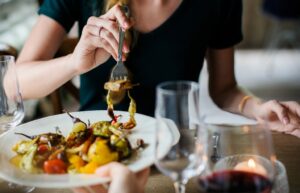 Spending too much on eating out is the #1 money concern of many busy moms. I wrote a post with a bunch of ideas on how to spend less on eating out, but here are some other thoughts:
Are you really spending too much or just feeling guilty about what you do spend? Make a budget that works with your financial goals and spend within those limits without guilt.
Be better prepared. Having easy food on hand in the house solves most of the unplanned drive-through issues.
Be realistic about what's do-able in your stage of life. Don't make plans for a fancy home-cooked dinner and then give up an order pizza. Instead, maybe plan on a frozen pizza or sandwiches. Especially if you have babies or toddlers at home, be gentle on yourself. The fancy dinners can come after everyone is sleeping through the night.
Let's Keep In Touch
If you're like to keep this conversation going, please join my email newsletter and follow me on Facebook.
Did I cover all the most common questions? What would you add to my presentation? Comment below!